Find Your Best Loan or Mortgage Now
Save money, time and sanity
"Excellent" rating at Trustpilot
Loan.co.uk is a credit broker and not a lender.
" Loan.co.uk really seem to put the customer's interests first. It's hands down the best service I have ever received from any financial institution."
—
" Even my bank of 30 years couldn't get close to the offer I was presented with through loan.co.uk. I would give 10 stars if I could"
Verified clients @ Trustpilot
It's so simple with Loan.co.uk
Finding the best loan or (re)mortgage is easy.
That's thanks in part to ALBOT, our friendly artificial intelligence.
ALBOT searches through 1,000s of the best secured loans, mortgages and personal loans and 100s of lenders in seconds to find the lowest rates for you – whatever your situation. It's fast, it's easy and there are just 3 simple steps.
1. Apply online for any type of loan or mortgage. It only takes a minute and won't impact your credit score.
2. Everything is automated, on larger loans or mortgages, one of our qualified professional advisors will be in touch with the best rates and lenders for you as soon as possible.
3. Relax! We'll sort out everything else. Just sit back until your loan or mortgage arrives.
Compare the best loans and mortgages in the UK online now.
Loans and mortgages for whatever you need
Buying a new home or expanding your current one? Need a new kitchen or an extra bedroom? Want to wipe out expensive debt?
Our fast loans and mortgages are guaranteed to always have the lowest rates we have available for your circumstances. Let us help you make your dreams a reality, today.
Personally suited for you
Everything we do is designed to find the best possible loan or mortgage to fit your personal circumstances. We believe your finances should work for you and not the other way around.
Quick and easy application. Free expert advice. Credit check friendly.
Introducing ALBOT
Worried you're not being offered the best deal possible? Worry not with ALBOT, our in-house AI technology.
ALBOT is the AI future of instantly finding you the best rates. Unlike traditional mortgage and loan advisors, ALBOT has the ability to accurately search through 100s of lenders and compare 1,000s of rates in seconds.
So, when we offer you a rate, we can say with confidence that it is the best rate we have available, specifically chosen for you.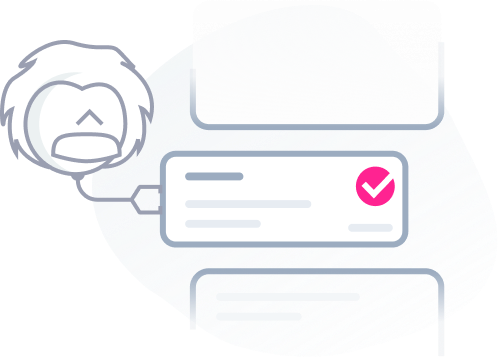 Clear and transparent
Tired of pushy sales people and lengthy processes? With us everything is clear and easy to understand. There are no hidden fees and no nasty surprises. Give us a try and see for yourself how easy and fast finance can be.
Don't just take our word for it
4.97/5 Rating 
A. Haywood

"Highly recommend. Extremely helpful and supporting all the way through the process, we are extremely thankful for making this happen for us."
VERIFIED REVIEW
Mrs Marks

"I can highly recommend the overall service. Loan.co.uk gave the best offer and sorted everything for me on a very professional basis. Cannot praise them enough."
VERIFIED REVIEW
Charles

"Massive thanks to all at Loan.co.uk for finding me a very competitive remortgage. Incredibly helpful throughout the whole process."
VERIFIED REVIEW
Why choose us?
Your needs are at the heart of everything we do. That's why we're the UK's #1 loan and mortgage delivery service. Here are just some of the ways we do it:
Our soft searches will not affect your credit score
Unbiased  AI search over 5,700 loans and mortgages with the help of ALBOT
Exclusive rates and plans for you from some of our lenders
Over 1,500 5-star reviews from people just like you who love our friendly experts and our simple, fast systems
The best rate available for you is automatically  offered first
We can help even if you have a less than average credit score
Your future starts here!
We offer free expert advice and you can apply online. So why wait? Your future starts now!
Quick and easy application. Free expert advice. Credit check friendly.
Relief in repayment
Imagine all of your individual debts becoming a single manageable monthly repayment, just like that. Imagine life becoming simpler and easier. We can make that happen.
THINK CAREFULLY BEFORE SECURING OTHER DEBTS AGAINST YOUR HOME. YOUR HOME MAY BE REPOSSESSED IF YOU DO NOT KEEP UP REPAYMENTS ON A MORTGAGE OR ANY OTHER DEBT SECURED ON IT.
If you are thinking of consolidating existing borrowing you should be aware that you may be extending the terms of the debt and increasing the total amount you repay.
*Representative Loan Example for consolidation and home improvements:
Based on borrowing £53,545 over 10 years with 120 monthly repayments of £556.11. Annual Interest Rate 6.04% fixed for 60 months, then variable. Representative APRC 7.9%, total amount repayable £70,322.89. Includes a broker fee of £2,950 and lender fees of £595.
Compare the best loans and mortgages today!
Easy loan application. Free expert advice. Credit check friendly.