Use our secured loan calculator to compare secured loans.
Lowest rates, No Upfront Fees, No Valuation Costs
Direct access to all the best secured loans UK lenders.
"Excellent" rating at Trustpilot
Relax, it's simple to find the best secured loan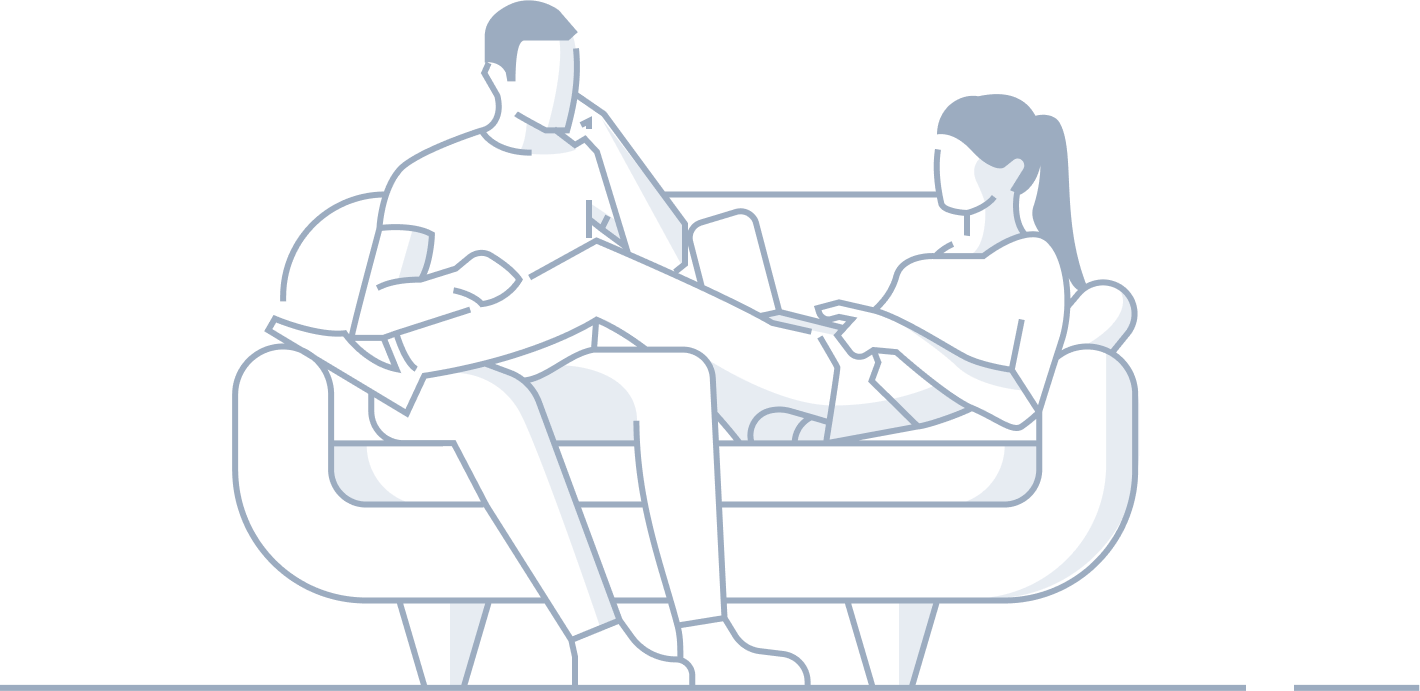 Secured Loans from 3.4%
✓ From £10,000 to 1.5 million
✓ Free property valuation
✓ No upfront fees or hidden charges
✓ High loan to value available
✓ Free, no-obligation quote
✓ Fully directly FCA regulated
✓ Loan.co.uk™ has won multiple awards
" I absolutely cannot speak highly enough of loan.co.uk. Wouldn't hesitate to recommend this company to anyone. I'm delighted! "
Verified client reviews.co.uk
Secured Loan Calculator
Use the secured loans calculator to see how much you could borrow (subject to status).
Secured Loans to Consolidate Expensive Debts
If you have credit card balances and loans on higher rates then you may be better off using a secured loan to consolidate everything.
Most lenders will let you make extra payments, with no penalty, so you are in control of how long the loan is outstanding.
How are Loan.co.uk's Secured loan broker fees up to 50% lower than other brokers?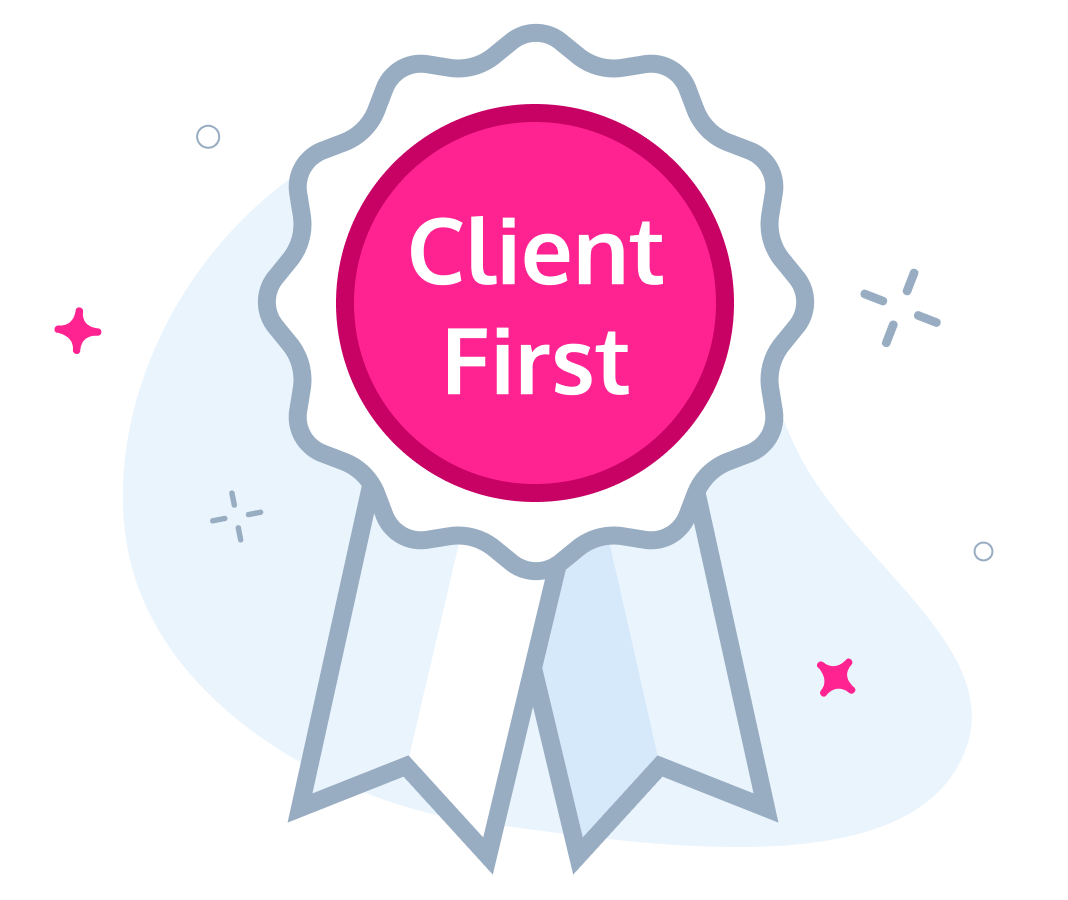 Be Smart ! Don't pay high secured loan broker fees
We have significantly reduced our processing costs by heavily investing in technology.
All the savings have been passed back to you…
… by massively reducing our broker fee. Our fees are often 50% lower than other major UK secured loans and homeowner loans brokers.
Our fee covers your legal costs, any valuation that's needed, references – in fact all costs. Its only charged if you receive the loan you want, and it's normally added to the loan. There maybe a small lender fee as well (we are not a lender, so we can't do anything about that, sorry).
There is also, no obligation even if we have spent money on your behalf. You can pull out at any time with no cost – how good is that?
" Very smooth process, great communication and a good interest rate, low fee structure"
Verified client reviews.co.uk
What is a secured loan?
A secured loan, or homeowner loan, is a large loan only available to homeowners. The loan is secured on your property hence the name 'secured loans'. This is similar to a mortgage and means your home may be repossessed if you cannot make the repayments. However, it also means the interest rates will be quite competitive compared to an unsecured loan.
How much can I borrow with a secured loan?
How much you can borrow depends on a number of factors. The main two are income and equity.
Income

:the lender want to know how much your net disposable monthly income is. This is your income after tax, credit cards, unsecured loans and other monthly commitments.

Available equity

: this is the value of your property minus any mortgages. Equity is the proportion of your home that you own outright, free from any mortgage. A percentage of this figure will be used depending on a number of factors. This is called the loan to value ratio (LTV).
If the income and equity are available for the amount you want to borrow, then lender will then look at other areas. If there are any areas of concern, such as credit score, then the loan to value ratio may be reduced.
Equity is the proportion of your home that you own outright, free from any mortgage.
At Loan.co.uk, we offer secured loans from £10,000 up to millions.
Use our secured loans calculator work out the loan amount you can afford and how much the monthly repayments could be.
What is the difference between a secured loan and unsecured loan?
A secured loan is secured on an asset that you own. This is normally a property but can be a car, jewellery or work or art for example. At loan.co.uk we only deal with property as the asset.
If you take out a secured loan then it is secured on the property. This is why secured loans are also called, second charge mortgages or homeowner loans.
If you don't repay the lender then, as a last resort, they can, take possession of the property.
See FAQs on 'what if I can't pay'.
An unsecured loan or personal loan is money that you borrow without providing the lender with any additional security. The lender is lending to you on the hope that you will repay the loan in full and on time. They will check your credit score and income to make sure you can afford the loan.
You can sometimes borrow larger sums with a secured loan as opposed to an unsecured or personal loan. This is because the lender has a charge over the asset (normally your property) in addition to your agreement to repay.
Also, if you use your property as security, the rates could be lower than unsecured. If you have bad credit score then you will probably not get any personal loans at all.
However, a guarantor loan could possibly be available, with a family member or close friend acting as guarantor.
Can I get a secured loan with a low credit rating?
If your credit rating is poor, it is still possible to use secured loans for bad credit. Depending on how adverse your credit score is will depend on the interest rates you are offered.
This is one of the advantages of secured loans or homeowner loans as opposed to a personal loan. With secured loans for bad credit, you provide the lender with security (normally a property) but not with unsecured loans.
However, you will probably be charged higher interest rates than if you had a good credit rating.
If you have bad credit, then a secured loan is sometimes easier to get than a remortgage. This is because you are normally borrowing a smaller amount. A remortgage would be instead of your existing mortgage and your additional secured loan.
As a secured loan is secured on your property, loan providers will take other factors than just your credit history. They will look at the available equity and what percentage is free for their charge. Equity is the difference between the value of your home or property and the outstanding mortgages and charges secured against the property.
If the available equity percentage is high, then a secured loans' lender might offer you a secured loan even if your credit is poor.
Is your mortgage up to date with the monthly repayments?
Another area they will look at, is how you are paying your current mortgage lender (first charge).
A secured loan is in fact a second charge mortgage. The secured loan lenders will want to see that you have been paying your first mortgage lender to a reasonable level.
If you can, make sure there are no arrears on your 1st mortgage. This is one of the most important things the lender will look at.
The secured loan bad credit lender will also want to make sure you have enough income to pay the 1st mortgage and the secured loan.
A secured loans broker like loan.co.uk will be able to advise you on the best actions to take.
What can I use a secured loan for?
A secured loan can be used for almost anything. Most people use secured loans to make home improvements or to consolidate debt. They can also pay for things such as a new car, an exotic holiday or a dream wedding.
Why would I choose a secured loan?
Because the loan is secured against your home, the lender will see it as less risky than an unsecured loan. This means you can expect larger loans, longer repayment terms and lower interest rates.
What is debt consolidation?
Many secured loans are taken out to consolidate debt. This means taking out a single large secured loan to repay multiple smaller, pre-existing debts. This way you pay off the debt with a single, simple, monthly repayment. By paying off high-interest debt (like credit card debt), with a low-interest loan (like a homeowner loan), you can save money over the long term.
What should I consider when choosing a secured loan?
You should consider:
Current equity. How much money will you be able to borrow?
Credit history. What interest rates will you be offered?
Existing debts. What else will you need to repay?
How long will you need to spread the repayments over?
Some lenders have eligibility criteria that you will have to meet. For example, being a UK resident for at least 3 years or being within a certain age range.
What are the Types of Secured Loans?
Short-term fixed rate secured loan. The interest rate is fixed for a predefined period, typically two to five years. You will always know how much you will have to pay each month duing this period. Once the fixed rate term ends, you will be automatically transferred to a variable rate loan.
This would be a good time to look at refinaning or a remortgage.
Fixed for term secured loan. Similar to the short-term loan, except this loan's interest rates are fixed for the entire term of the loan. These loans are sometimes difficult to find.
Variable rate loan. The interest rate may fluctuate depending on the state of the market, the choices of the lender, and the Bank of England base rate. Because the interest rate isn't fixed, it could go up or down.
Alternatives to secured loans
Perhaps a secured loan isn't the right loan for you. Here are some possible alternatives:
Unsecured loan. You might be able to find an unsecured loan with a good interest rate to suit your needs. It's unlikely you'll be able to borrow as much as with a secured loan, but then there is no debt secured on your property.
See our personal loans page.
Remortgage. Depending on your credit history, income, type of income and equity then this could be a good option.
see our remortgage page
Equity release. This option is normally only available if you are over 55. With equity release, a lump sum is paid by the lender who. There are no repayments and the interest is rolled up ontop of what was borrowed. The lenders gets their money back when your house is sold or when you pass away.
Can I pay off a secured loan early?
Yes, you can pay off your loan early. Some lenders may charge a small fee as they will not be collecting the all interest they expected. Take this into account when speaking to a loan broker, like Loan.co.uk, about potential lenders.
What happens if I can't repay?
If you cannot repay the secured loan, contact your lender immediately. They may be able to sort out an alternative payment plan.
Contrary to popular belief, lenders want to help you. They want to make sure that you can afford the repayments and don't get into financial difficulties.
Ultimately, If you remain unable to make repayments, your home may be at risk of repossession.
Be certain that you'll be able to afford the repayments before taking out any secured loans.
Be Smart !
Don't pay high secured loan broker fees
Loan.co.uk have up to 60% lower fees than other brokers (see below).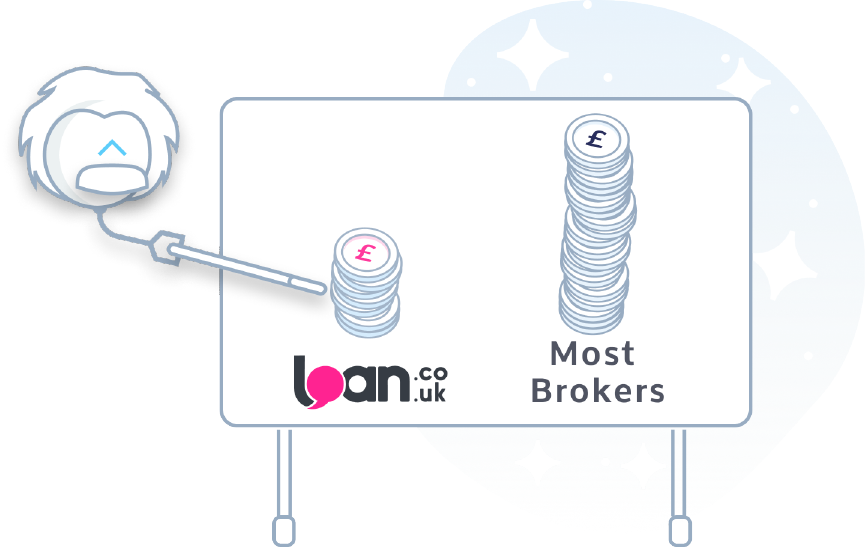 Representative Example for second charge mortgages UK:based on borrowing £18,000 over 120 months. Interest Rate: 5.5% fixed for 60 months with instalments of £213.33. Followed by 60 months at the lenders standard variable rate of 5.7% with instalments of £214.36. Fees: Broker fee (£1,062); Lender fee (£595). Total amount payable £25,756.4 comprised of; loan amount (£18,000); interest (£6,004.4) including broker fee and lender fee. Overall cost of comparison 7.902% APRC. This means 51% or more of our clients receives this rate or better for this type of product. We have arranged borrowing with rates from 3.4% to 29% APRC which has allowed us to help customers with a range of credit profiles. We are a broker not a lender.
Second charge mortgages have a minimum term of 36 months to a maximum term of 360 months. Maximum APRC charged 29%. If you are thinking of consolidating existing borrowing you should be aware that you may be extending the terms of the debt and increasing the total amount you repay.
Think carefully before securing other debts against your home. Your home may be repossessed if you do not keep up repayments on your mortgage.