Second charge mortgages made simple
Finding a second charge mortgage shouldn't have to be complicated. Using our super-smart tech, you can find the lowest possible rates on second charge mortgages, so you won't end up paying a penny more than you need to.
   4.9/5 Rating  |  Over 2,500 5-star ratings at Reviews.co.uk
"Excellent" rating at Trustpilot
What is a second charge mortgage?
Second charge mortgages are like remortgages, but, well, not…
Lots of people think that second charge mortgages and remortgages are the same thing, but they're actually quite different.
With a remortgage, you replace your current mortgage with a completely new one either with your mortgage provider or a new lender. For lots of people, this is a good option. However, if you're already on a pretty great fixed-rate deal, remortgaging might work out more expensive than you want it to be.
In that case, a second charge mortgage might be for you. That way, you can just borrow the little extra you need against the amount of your house you already own.
For example, if you own 30% of your £300K home outright, you could be eligible to borrow up to about £90K with a second charge mortgage and not have to go through the whole remortgaging process.
That means that whether you want to fix a few things up, buy a new car or simply consolidate various existing debts into one manageable payment, a second charge mortgage could be a great way to free up some extra cash.
Second charge mortgage for any purpose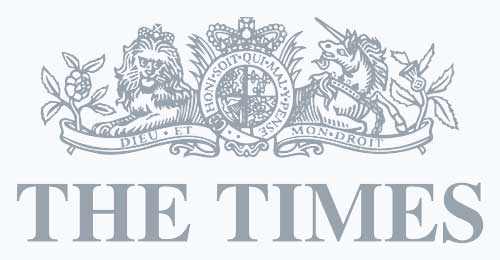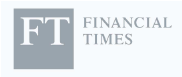 Want to get an idea of how much you could borrow with a second-charge mortgage?
Get a quick idea of how much you could borrow and what your repayments might look like in a few seconds with our second charge mortgage calculator.
Is a second charge mortgage right for you?
For lots of people, taking out a second charge mortgage can work out cheaper than remortgaging. Especially, if your current mortgage has early repayment penalties that you'll have to pay to make the switch.
You might want to consider a second charge mortgage if…
Your existing mortgage has very low interest and remortgaging would lead to a higher rate.
Your existing mortgage has a high early-repayment charge, which means you'd end up paying more to pay it off.
Your current lender cannot offer you a better deal than our second charge mortgage rates.
Your credit rating is low and will make remortgaging your home considerably more expensive.
Everything you need to know before you apply for a second charge mortgage
How does it work?
A second charge mortgage is a type of secured loan designed especially for homeowners like you. They work by letting you use the percentage of the property you own outright as collateral to borrow more money.
And there's no need to worry about your existing mortgage, either. These mortgages, also known as 'home equity loans', are entirely separate from your original mortgage, so have no effect on your repayments.
How much can you borrow?
As a rule of thumb, you can borrow more money with a second charge mortgage than a personal loan. In fact, with your home as collateral, you can borrow up to the total amount of equity you have in your property. This could be anywhere from £10,000 all the way up to £10,000,000, depending on the value of your home and how much of it you own outright.
Use our loan calculator to get a quick idea of how much you could borrow and how much your monthly repayments might be.
Will you be approved?
As with most loans, lenders will check your credit history, credit score, and personal circumstances to decide if you qualify when you apply.
However, because you're borrowing against the value of your property, lenders will also want to know the value of your home, how much you have left to pay on your mortgage and the details of any other homeowner loans you may have secured on the property.
Luckily, we've built up relationships with lots of lenders to find out if you'll be approved before you apply, keeping your credit score safe and secure.
How do you pay my second charge mortgage back?
One of the great things about second charge mortgages is that you can spread the cost over up to 35 years. That means that you'll be able to lower your monthly repayments and make things more affordable if you need to.
Once you've decided how long you want to repay the loan over, your repayments will be collected automatically every month via Direct Debit.
"Guided me through every stage, kept me fully updated and never stopped working for me"
Mr F

"A huge thank you to the team at Loan.co.uk for helping me complete a substantial second charge mortgage! You will be glad to have Loan.co.uk on your side. Highly recommended. Thank you!"
VERIFIED REVIEW
A broker that's on your side
Getting a quote has no effect on your credit score
Completely unbiased results
Personalised rates and expert advice just for you
Join thousands of happy customers
Always get the best rates available to you
Loans available for adverse credit scores
Learn more about second mortgages
How can I qualify for a second mortgage?
Advantages of a getting a Second Mortgage
What are my mortgage options if my circumstances change?
Representative Example for secured loans: based on borrowing £18,000 over 120 months. Interest Rate: 7.4% fixed for 60 months with instalments of £241.40. Followed by 60 months at the lenders standard variable rate of 7.9% with instalments of £244.95. Fees: Broker fee (£1,062); Lender fee (£595). Total amount payable £31,063.20 including broker fee and lender fee. Overall cost of comparison 9.5% APRC. This means 51% or more of our clients receives this rate or better for this type of product. We have arranged borrowing with rates from 4.9% to 29% APRC which has allowed us to help customers with a range of credit profiles. We are a broker not a lender.
Secured Loans have a minimum term of 36 months to a maximum term of 360 months. Maximum APRC charged 29%. If you are thinking of consolidating existing borrowing you should be aware that you may be extending the terms of the debt and increasing the total amount you repay.
Think carefully before securing other debts against your home. Your home may be repossessed if you do not keep up repayments on your mortgage.