Secured Loans Made Simple
Up to 50% Lower Costs on Secured Loans
Your Dreams, Our Mission
Unlock the Power of a Secured Loan
Looking to tackle high-interest debt or plan a home makeover? Secured homeowner loans could be your best solution and don't affect your existing mortgage rate.
Why Choose Loan.co.uk: we're committed to finding a secured loan plan that perfectly matches your needs and budget. And guess what? We offer costs up to 50% lower than most brokers. That's how we ensure you're not just getting any low-rate loan – you're getting the best possible value.
 Low-Cost Secured Loans Online
✓ Borrow from £15,000 to 1.5 million
✓ Free property valuation
✓ No upfront fees or hidden charges
✓ High loan-to-value options
✓ Plans for poor credit scores available
✓ Multiple award-winning services from Loan.co.uk™
Up to 50% lower costs than all other major brokers
Voted: Secured Loan Broker of the Year
Low-cost Secured Loans: Consolidate debt. Reduce stress. Regain financial freedom.
"I needed a serious reduction in my monthly payments.
Loan.co.uk managed to reduce them from £1,500 a month to less than £300 – Lifechanging." Ben @ Trustpilot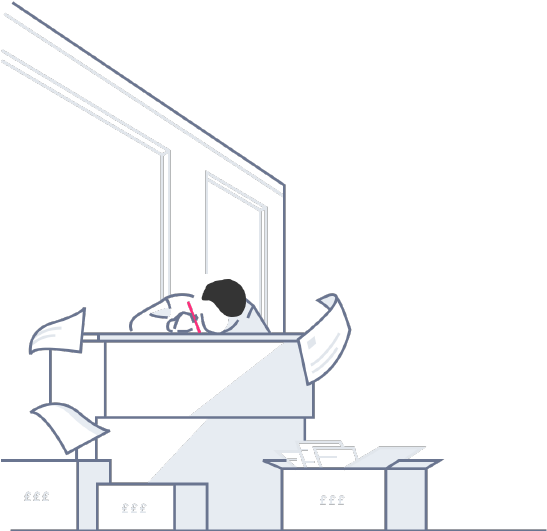 Beat the Monthly Bill Stress
Struggling with the relentless barrage of credit cards, loan repayments and commitments each month?
And how about those much-needed home improvements that have been indefinitely postponed?
We've got you covered with our straightforward, budget-friendly consolidation solution.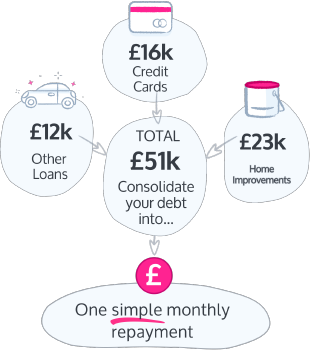 Take Charge of Your Finances with a Secured Loan
With a secured loan from Loan.co.uk, you can bring down your monthly repayments by up to 75%.
Redirecting your finances back on track is all possible with a debt consolidation secured loan.
Plus, you could secure some extra funds for home upgrades. Marvel at the impressive transformation of both your bank account and your home.
Don't let debt dictate your life any longer; reclaim control with our consolidation solution today!
Our Happy Clients Say It All
Just like Julie on Trustpilot, who turned her life around with our help:
"We were drowning in an enormous amount of debt.
Loan.co.uk got us a debt consolidation loan, and it was the best thing we have done.
Now we have so much money over each month we can have a life again."
or Richard, who finally stopped dreading his bills and started living again. We can do the same for you.
"I was dreading facing my finances, but I had to, so I applied to Loan.co.uk. They were brilliant.
I am now considerably better off each month and can rest easy not having to worry about Money.
Give them a go, this was life-changing for us."
___
Get a Quick and Easy Online Quote – It's Free and Won't Take More Than a Few Minutes of Your Time.
Up to 50% lower costs than all other major brokers
Voted: Secured Loan Broker of the Year
Maximum Value, Minimum Hassle: The Smartest Choice for You & Your Wallet!
 "Excellent company, half the price of competitors" Timothy Healy @ Reviews.co.uk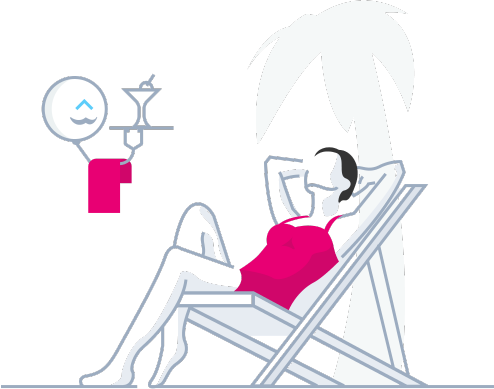 Save up to £3,000 on costs – go ahead, spoil yourself!

Enjoy up to 50% lower costs compared to

other major brokers

Free property valuation
Free Legal and reference costs
Zero upfront fees
"their fees are the cheapest in the market, and they really do care about getting you the right product"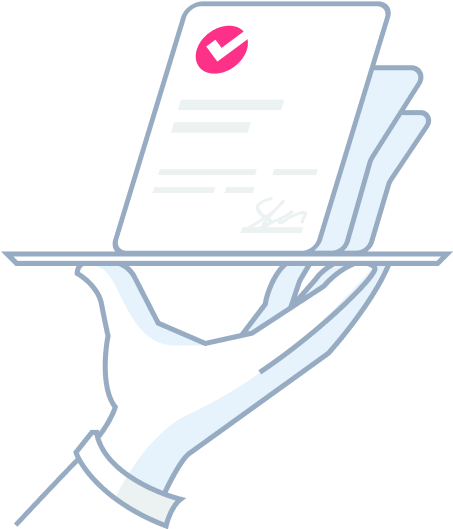 Your own friendly UK advisor
Best advice from top industry experts.
Complete transparency – we keep things clear and honest
You're our priority – we focus on your needs, not sales targets
"they explained everything super clearly and a first class service from start to finish"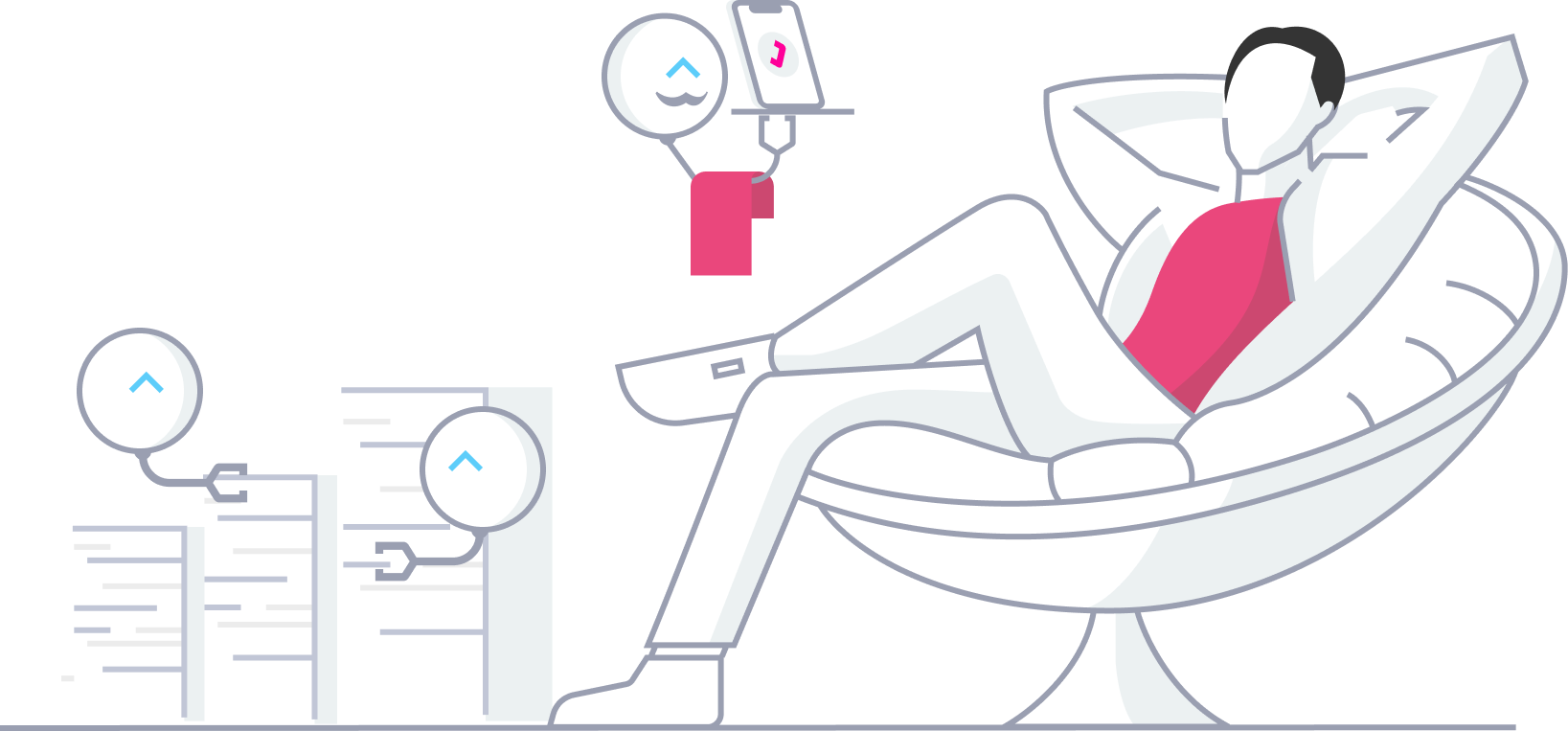 A dedicated personal processor to handle your paperwork
Sit back and relax as we (and our bots) handle the tedious tasks
Quick, simple and painless – we've got this, so you don't have to!
Full In-App transparency
"Loan.co.uk helped us through every step and made the whole process an enjoyable one" 
 "One of the best services I've used in my life" Kimberley Ramsey @ Trustpilot
A secured loan, also known as a homeowner loan, is a special type of loan that lets you borrow money by putting up a valuable asset, like a car, an item of value, or, most commonly, the equity in your home, as collateral. At Loan.co.uk, we only arrange borrowing money on loans secured on the property.
Why are secured loans so attractive? Because they're less risky for lenders, they often let you borrow a larger sum than a personal loan or unsecured loan. Plus, they usually come with lower interest rates, which is always a bonus!
Like any loan, you'll make monthly repayments, including interest calculated on your outstanding balance. But remember, secured loans come with a catch. If you can't keep up with your repayments, the lender may have the right to take possession of the asset you used as collateral, which could even be your home.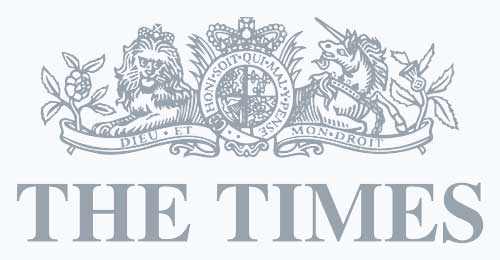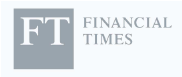 How Does a Secured Loan Work?
Secured loans work much the same as any other loan. You repay the money you borrowed, plus interest, in regular monthly payments over a specific timeframe, known as the "repayment period."
Choosing a longer repayment term will give you lower monthly repayments, but you'll end up paying more interest over time. On the other hand, a shorter repayment term will mean higher monthly payments but less interest overall.
The interest rate on a secured loan can be either fixed or variable. With a fixed rate, you'll pay the same amount each month, while with a variable rate, your monthly repayment could increase or decrease.
We offer both fixed and variable rates on secured loans. Plus, we have flexible repayment periods ranging from 3 to 25 years, customised to your borrowing needs. Let us help you find the best option!
Save up to 50% on costs compared to all other major brokers
Voted: Secured Loan Broker of the Year
3 easy steps to your perfect secured loan
1. Apply online for your secured loan. It only takes a minute and it wont impact your credit score.
2. Let our automated system find the lowest rates we have available for your secured loan.
3. Kick back and let us do the work until your secured loan is delivered to you.
Don't just take our word for it
4.97/5 Rating 
Rich Smith

"Excellent service in arranging a secured loan for me. They made the process very easy and sourced a lender at a good fixed rate, with no exit penalties. I would highly recommend Loan.co.uk. Thanks guys!"
VERIFIED REVIEW
Matthew Frary

"Applied for a secured loan, and everything was prompt and efficient, called when they said and instantly felt at ease with the company. The advisor that called me was one of the nicest people I've ever spoken to on the phone and could not have been more helpful. I won't hesitate to use Loan.co.uk in the future."
VERIFIED REVIEW
Angela

"I am very pleased with Loan.co.uk's service. They have secured a loan for us in under 2 weeks. They made everything extremely easy and stress-free, keeping me updated on an extremely regular basis. I would highly recommend."
VERIFIED REVIEW
A broker that's on your side
Getting a quote has no effect on your credit score
Completely unbiased results
Personalised rates and expert advice just for you
Join thousands of happy customers
Always get the best secured loan available to you
Loans available for poor or adverse credit scores
What are the benefits of secured loans?
Secured loans often offer lower interest rates, higher loan amounts, and longer repayment terms compared to unsecured loans. They can be a good option for borrowers who need a larger loan or have a less-than-perfect credit history.
Can I apply for a secured loan with a bad credit score?
Yes, you can apply for a secured loan with bad credit. Since the loan is secured with collateral, lenders may be more willing to approve your application despite a poor credit report or history.
How much can I borrow with a secured loan?
The amount you can borrow with a secured loan depends on the value of your collateral, your credit history, and your ability to repay the loan. At Loan.co.uk you can borrow from £10,000 to over a million depending on status.
What is the typical repayment period for secured loans?
Repayment periods for secured loans can range from 3 to 25 years, depending on the loan amount, your financial situation, and the lender's terms.
Are there any fees associated with secured loans?
Yes, there may be fees associated with secured loans, such as lender arrangement fees, broker fees, and early repayment charges. Make sure to review the loan agreement carefully to understand all associated costs. 
Can I make overpayments or pay off my secured loan early?
Many lenders allow overpayments and early repayment of secured loans, but some may charge early repayment fees. Check the terms and conditions of your loan agreement for details.
Can I get a secured loan if I'm self-employed?
Yes, self-employed individuals can apply for secured loans. However, you may need to provide additional documentation, such as tax returns and business financial statements, to prove your income and financial stability.
Can I use a secured loan to consolidate debt?
Yes, secured loans can be used to consolidate debt. By consolidating multiple debts into a single secured loan, you may be able to reduce your monthly payments and simplify your finances. If you extend your entire loan term, you may pay more interest in the long run.
How long does it take to get approved for a secured loan?
The approval process for a secured loan can vary depending on the lender and your financial situation. In some cases, approval can be granted the same day you apply, while others may take several weeks.
What's the difference between a secured and unsecured loan?
An unsecured loan, often referred to as a personal loan, is not linked to your home or any other asset. Since there's no collateral for lenders to claim if you're unable to repay, unsecured personal loans are generally viewed as a higher risk for lenders. As a result, you'll usually need a good credit score to get approved, which reassures lenders that you're more likely to repay the loan.
Similar to a secured loan, when you take out a secured or unsecured loan, you'll agree to specific repayment terms, including an interest rate and a repayment period. Credit cards are another form of unsecured credit – they're also known as revolving credit because you borrow and repay money on a monthly basis.
How does Loan.co.uk help me find the best secured loan?
Loan.co.uk compares secured loan offers from a wide range of lenders to help you find the best loan that suits your needs. Our comparison tool makes it easy to compare interest rates, loan amounts, and repayment terms from multiple lenders. We also offer secured loans that have up to 60% fewer costs than most other major brokers.
Representative Example for secured loans: based on borrowing £18,000 over 120 months. Interest Rate: 7.4% fixed for 60 months with instalments of £241.40. Followed by 60 months at the lenders standard variable rate of 7.9% with instalments of £244.95. Fees: Broker fee (£1,062); Lender fee (£595). Total amount payable £31,063.20 including broker fee and lender fee. Overall cost of comparison 9.5% APRC. This means 51% or more of our clients receives this rate or better for this type of product. We have arranged borrowing with rates from 4.9% to 29% APRC which has allowed us to help customers with a range of credit profiles. We are a broker not a lender.
Secured Loans have a minimum term of 36 months to a maximum term of 360 months. Maximum APRC charged 29%. If you are thinking of consolidating existing borrowing you should be aware that you may be extending the terms of the debt and increasing the total amount you repay.
Think carefully before securing other debts against your home. Your home may be repossessed if you do not keep up repayments on your mortgage.