Homeowner loans made simple
Find the best homeowner loan today.
No upfront fees, no hidden charges, no fuss.
Homeowner loans from 3.4% APR
✓ From £10,000 to 10 million
✓ Fast, low-cost loans
✓ No upfront fees or hidden charges
✓ High loan to value available
✓ Free, no obligation quote
✓ Adverse & bad credit scores considered
✓ Fully directly FCA regulated
✓ Loan.co.uk has won multiple awards
" I absolutely cannot speak highly enough of loan.co.uk. Wouldn't hesitate to recommend this company to anyone. I'm delighted! "
—
" Couldn't help me enough and I thank you from the bottom of my heart for all your help "
Verified clients @ reviews.co.uk
Use the calculator below to compare rates from our panel of lenders, without affecting your credit rating.
Paragon Bank PLC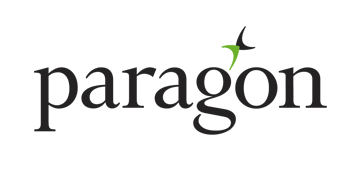 Optimum Credit Ltd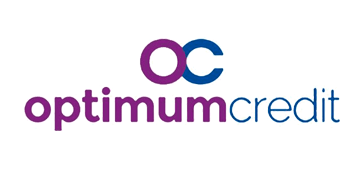 West One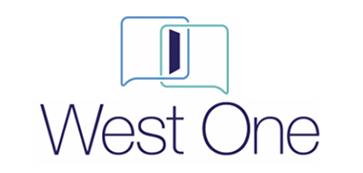 Masthaven Bank Ltd
Shawbrook Bank Ltd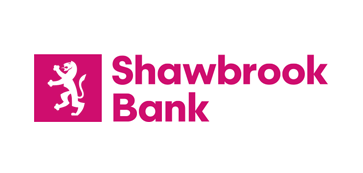 Homeowner loans for any purpose
Want to save money every month by consolidating your expensive debt into manageable payments? Thinking about a new kitchen or extending your home? Whatever you need the money for, we'll help you find a loan that ticks all of your boxes.
Wiping out all those expensive debts can save £100's a month in repayments.
Representative Example for homeowner loans: based on borrowing £18,000 over 120 months. Interest Rate: 6.5% fixed for 60 months with instalments of £227.38. Followed by 60 months at the lenders standard variable rate of 4.95% with instalments of £221.71. Fees Broker fee (£1,530); Lender fee (£495). Total amount payable £26,945.40 comprised of; loan amount (£18,000); interest (£6,920.40) including broker fee and lender fee. Overall cost of comparison 9.1% APRC. This means 51% or more of our clients receives this rate or better for this type of product. We have arranged borrowing with rates from 3.4% to 29% APRC which has allowed us to help customers with a range of credit profiles. We are a broker not a lender. 
Homeowner loans have a minimum term of 36 months to a maximum term of 360 months. Maximum APRC charged 29%. If you are thinking of consolidating existing borrowing you should be aware that you may be extending the terms of the debt and increasing the total amount you repay.
Think carefully before securing other debts against your home. Your home may be repossessed if you do not keep up repayments on your mortgage.
3 easy steps to your perfect homeowner loan
1. Apply online for your loan. It only takes a minute and it wont impact your credit score.
2. Everything is automated so you will always get the lowest rates we have available.
3. Relax! We'll sort everything else out. Just sit back until your homeowner loan arrives.
Don't just take our word for it
4.97/5 Rating 
A. Haywood

"Highly recommend. Extremely helpful and supporting all the way through the process, we are extremely thankful for making this happen for us."
VERIFIED REVIEW
Mrs Marks

"I can highly recommend the overall service. Loan.co.uk gave the best offer and sorted everything for me on a very professional basis. Cannot praise them enough."
VERIFIED REVIEW
Charles

"Massive thanks to all at Loan.co.uk for finding me a very competitive remortgage. Incredibly helpful throughout the whole process."
VERIFIED REVIEW
What is a homeowner loan?
A homeowner loan (second charge mortgage or secured loan) is a loan available to homeowners only. It lets you borrow money against the value of your property, as long as you have enough equity.
This type of loan can enable you to borrow more over a longer period of term and is repayable at a lower interest rate than most unsecured loans (such as a personal loan). This can mean lower monthly payments, making it a great alternative to a remortgage, especially if you'd face penalties for repaying your current mortgage, your circumstances have changed or the rates on offer are higher than that you're already paying.
What can a homeowner loan be used for?
A homeowner loan can be used for almost anything. Many people use homeowner loans to consolidate debt (pay off lots of loans and credit card balances) or to make home improvements. They can also be helpful to anyone with a variable rate loan. In fact, because the majority of homeowner loans are fixed-rate, a homeowner loan can provide the stability of monthly payments and also helps protect in the event of an interest rate increase from the Bank of England.
Your mortgage and homeowner loan are completely separate, so any mortgage deal you have in place isn't affected. But remember that your mortgage and your amount of equity in your property might affect how much you can borrow with a homeowner loan in the first place.
How does a homeowner loan work?
Homeowner loans are a type of secured loan that is secured against your property. This means that the property is used as collateral.
Homeowner loans are often taken out in addition to an existing mortgage. This means that the mortgage is the first borrowing against the property, known as the 'first charge', with the homeowner loan as the second borrowing or 'second charge'. That is why homeowner loans are sometimes known as 'second charge mortgages' or 'second mortgages'. They are also known as home equity loans, as they use your home's equity (the value of your interest in your home) as collateral.
How much can I borrow with a second charge loan?
A homeowner loan is typically a larger sum loan than say a personal loan, meaning you can usually borrow between £10,000 and £10,000,000.
This large amount can go up to nearly the total amount of equity you have in your property. (Equity means the amount of your property that you own outright, free of a mortgage or other loans secured against it.)
A secured homeowner loan usually offers flexible repayment terms, so you could choose to spread your repayments over a longer period than is usually possible with an unsecured loan.
Be sure to only borrow the loan amount you need and over the shortest time period you can afford, as a secured loan is secured against your home, so if you miss repayments it could put your property at risk.
Do I need a deposit for a homeowner loan?
No, you are not using the loan to purchase an asset, such as with a mortgage, so a deposit is not required.
What will lenders look at when deciding if I'm eligible for a homeowner loan?
Typically, they will look at your credit history and credit score, but in this case, because the loan is secured on your house, the lenders will also want to know the value of the property and the sum still outstanding on the mortgage (if anything) and whether there are any other loans secured on the property.
When determining eligibility, lenders will also look at if a borrower's personal circumstances won't adversely impact your ability to pay the loan.
If you have any doubt about your eligibility, it might be worth performing a soft search with tools that show eligibility like comparison sites. Once that's been done, make sure to check out our secured loan calculator which will help provide you with a representative example, total cost and even the maximum loan you can take out.
It's also worth noting that lenders will look at the current valuation of your property in order to determine how much you can borrow, it's not just all about having a sparkly clean credit rating.
What would I use a secured homeowner loan for?
A homeowner loan, sometimes known as a second charge mortgage or a secured loan, can be used for almost anything. The most common reasons are debt consolidation, home improvements or large personal purchases.
If you're looking to consolidate your existing debts, such as credit cards and high rate loans, you can take advantage of a lower interest rate and cut the amount going out on monthly repayments.
How is the second charge mortgage repaid?
As with most types of loan, the repayments will be collected automatically via Direct Debit. The interest rate is generally variable and you will often have the option to fix it for a certain period of time if you wish to.
How long is the repayment period?
Just like mortgages, homeowner loans offer long-term borrowing. At Loan.co.uk, homeowner loan terms range from five to 35 years.
What happens if I can't repay the loan?
You could reach out to the lender to explain why you are having problems repaying the loan. Based on this, they may work with you on a suitable repayment plan. But, if you don't work with the lender and continue to miss payments, they could repossess your home as a last resort. That is because with a homeowner loan, you are essentially promising to use your property to pay the money back if you cannot make the repayments. That's why it's always important to understand all of the different factors that go into a homeowner loan, such as:
• The representative APR
• Any relevant lender fees
• Any relevant broker fees
• Any relevant arrangement fees
• The overall cost of the loan
• Whether alternatives could be more beneficial for your situation, such as remortgaging