Bridging loans made simple
Find the perfect bridging loan solution today.
No upfront fees or hidden charges
Your Dreams, Our Mission
Unlock the Power of a Bridging Loan
Welcome to Loan.co.uk, your top destination for bridging loans in the UK. If you're seeking a bridge loan or want to understand what a bridging loan is, you're in the right place.
A bridging loan is a short-term financing solution designed to bridge the financial gap between immediate cash needs and securing a long-term financing option. It acts as a financial stepping-stone, eliminating the wait associated with traditional loans, sales, or paperwork.
Frequently, bridging loans prove invaluable in scenarios like buying a new property before selling the existing one, managing a short-term cash flow glitch, or facilitating property renovations. In essence, bridging loans cater to a myriad of financial needs.
✓ Competitive rates from just 0.39% per month.
✓ No hidden broker fees or charges.
✓ Expert advice on bridge loans.
✓ You get the lowest rate tailored for you.
✓ Proud partners with UK's top bridging loan lenders.
✓ Income verification usually isn't required.
✓ Finance up to 100% of your property's purchase price.
✓ 1000's of 5-star reviews from satisfied customers.
✓ Multiple award-winning services only at Loan.co.uk™
Discover Award-Winning Bridging Loan Services
Access affordable bridging loans ranging from £25,000 to a staggering £100 million.
At Loan.co.uk, we pride ourselves on providing exceptional value with our best-in-market bridging loan offerings. Our seasoned team is devoted to presenting tailored, efficient, and transparent solutions, ensuring every loan term is precisely calibrated to your distinct needs.
With a user-friendly platform, a team of approachable experts, and an unwavering dedication to customer satisfaction, Loan.co.uk stands out as the preferred choice for bridging loans in the UK. Dive in today, and let us be the bridge to your financial aspirations.
"Loan.co.uk were excellent in dealing with our bridging loan. We were kept well informed, all questions explained and answered succinctly and the loan was swift. Thanks so much for your help and attention."
—
"Loan.co.uk have been excellent in negotiating a bridging loan. They have professionally offered a level of commercial and financial advice well beyond the original scope of works, with a level of understanding which is a credit to them as individuals as well as to Loan.co.uk. I would strongly recommend their services to any of my network."
Verified clients @ reviews.co.uk
What Exactly is a Bridging Loan?
Also known as a bridge loan, a bridging loan is a short-term loan, generally lasting up to 12 months. It's primarily used to bridge the funding gap during property transitions, especially when waiting for a property sale. Such a loan is secured against a property you're buying, one you already possess, or at times, both.
Bridging loans have a unique feature: instead of monthly billing, the interest payable is integrated into the total loan amount. This means no monthly interest stress, allowing for better cash flow management.
For instance, if you're about to move but the buyer for your current property backs out, a bridging loan can help secure your new home. With a typical 12-month duration, it gives ample time for the sale of your old property, enabling you to settle the bridging loan once the sale concludes.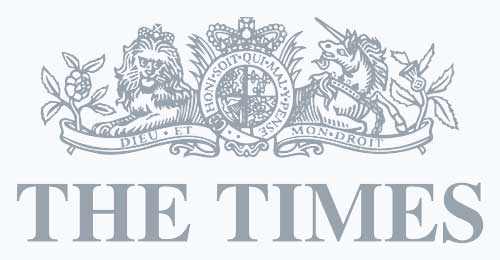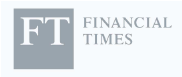 What can I use a Bridging Loan for?
Firstly, bridging loans are a fantastic option when purchasing a property. If you've found your dream home and can't wait for your existing property to sell, a bridging loan can provide the quick funding you need. This way, you can secure the property without delay and repay the loan once your previous home is sold.
For those in the property development realm, bridging loans can be a valuable tool too. Maybe you've found the perfect property to refurbish and sell or plan to build from scratch but need that initial cash injection to get the project off the ground. Bridging loans can provide you with the capital needed to make your visions a reality, and you can pay it back when the development is complete and sold.
Considering a buy-to-let investment? A bridging loan can help here too. It can enable you to snap up that ideal rental property and refinance with a conventional buy-to-let mortgage once you have tenants in place.
Property Chain Broken?
If someone in the chain has had their mortgage turned down, a bridging loan can get everyone moving again.
Our loans can be approved and disbursed quickly, allowing you to complete your property purchase without delay.
Need extra funds?
Refurbishing a property and running out of funds? A bridging loan can tide you over until the property is ready for a remortgage.
Our bridging loans can provide the extra funds you need to complete your renovation project and increase the value of your property.
Buying at auction?
Bidding for a property at auction or running out of time on a purchase? Our bridging loans can be fast, simple and solve most property purchase problems.
We understand that time is of the essence when it comes to property auctions, which is why we work quickly to approve and disburse loans.
Can I use a Bridging Loan for Business or Tax Bill?
Yes, it's not all about buying property. Bridging loans can also be a lifeline for business ventures. A bridging loan can be an excellent choice if you're looking to start a new enterprise or inject some cash into an existing one and need the funds quickly.
Similarly, bridging loans can offer a speedy solution if an unexpected tax bill lands on your doorstep or you need to sort out a divorce settlement. They provide the financial buffer you need, allowing you to settle these bills and repay the loan at a pace that suits you.
Lastly, bridging loans can be incredibly beneficial for property developers and investors buying at auction. Auctions often require a deposit to secure a purchase at short notice, and traditional financing methods may not be fast enough. A bridging loan can offer a quick response time to secure your winning bid.
In essence, the beauty of bridging loans lies in their flexibility. These loans can provide a swift and efficient financial solution, whether it's property purchases, business ventures, unexpected bills, or auction wins.
No upfront fees
We never charge an upfront fee and you should never pay one to any company for access to a bridging loan.
Fast decisions
Short application form to give you an instant, accurate bridging loan quote.
Easy online system
We do everything for you. It's all online and transparent so you instantly know all about your bridge.
Your bridging loan in 4 simple steps
Tell us how much you would like to borrow
Use our quick online bridging loan application form to get things moving fast.
Make sure you are happy with the rate
Good to go? Now's the time to make sure that you're happy with your bridging loan and rate. And you're confident of your exit plan.
Chat with the lender
Taking out a large loan? Our lender will give you a quick call to discuss the loan. It'll only take a few minutes and protects you and the lender.
Receive your bridging loan
And it's done! And things will be even simpler if you fancy using our service again.
Don't just take our word for it
4.97/5 Rating 
Anonymous

Excellent teamwork. House not mortgagable at the moment so Loan.co.uk arranged a bridging loan and they didn't take their foot off the pedal. Got the money through mega quick and can now start work on the house to move in late summer. Once again, thanks team
VERIFIED REVIEW
Julia

I spoke to Loan.co.uk while waiting for another company to come back to me about a bridging loan. They got me an offer in principle in a couple of hours. They were professional and helpful at every stage, worked hard to achieve our time scales for funding and chased things to keep it all moving. I would recommend loan.co.uk they were cheaper, quicker, professional and friendly. And a big thank you. You made the process as painless as possible.
VERIFIED REVIEW
Antony Drew

I cant recommend you enough. Loan.co.uk helped navigate a complicated bridging loan and assisted every step of the way. Superb service and as I've already said many thanks for the professional and excellent customer service.
VERIFIED REVIEW
What is a bridging loan?
A bridging loan is a short-term loan, which is secured on a property, that is typically used to help a person or an organisation to go ahead with making a property purchase without waiting for a sale to go through. It is called a bridging loan because it is designed to 'bridge the gap' in finances. This an option is typically used to buy a property even if you have not yet sold your existing home, for example, if you wanted to downsize without waiting for the sale of their current home.
This type of loan often has a fixed end date, usually to co-inside with when the borrower knows that funds will be able to repay the loan. They can last between 1 day to 12 months for a regulated bridging loan or up to 2 years for an unregulated one.
How does a bridging loan work for home and property owners?
Bridging loans can help you:
Downsize to a more affordable place
If you are looking to move to a smaller or less expensive home, you could use a bridging loan to secure the smaller property whilst you sell the existing home.
Secure a new home
When there is a delay between the sale and completion dates, a bridging loan can help you to secure a purchase without having to wait for the sale of your existing property to go through.
Repair a broken property chain
A bridging loan can enable you to purchase a new home even if a buyer in the chain drops out.
Buy a property at auction
If you buy a property at an auction, you usually need to pay a 10% deposit immediately. The rest is usually due within 28 days. They're useful for completing the purchase whilst you arrange a long-term solution, either a through a quick sale or a mortgage.
Build your dream home/grand design
A bridging loan could help you achieve that dream of building your ideal home.
Easy a temporary cash-flow issue
You could use a bridging loan to release equity in your family home. For example, for use in a probate case where inheritance tax needs to be paid on a property, or a divorce settlement.
How do they work for property developers and landlords?
With bridging you can:
Buy property to develop at auction
Completion is required to happen within 28 days of the hammer going down, so bridging finance can secure the property until it's either been resold, refurbished or re-financed. This can be for both residential properties and commercial properties.
Buy a property that's considered uninhabitable
If a property is deemed uninhabitable, it can be hard (if not impossible) to find a lender willing to provide a mortgage. A bridging loan can provide the money needed to fund the building work required to make a property fit to live in, enabling it to qualify for a mainstream mortgage.
Renovate a property before a sale
Property investors find a refurbishment-bridging loan useful if they need to fund expensive repairs and/or property development before putting it back on the market with the aim of selling it for profit.
Ease a temporary cash flow issue
A bridging loan can be used to capitalise on market conditions and discounted investment opportunities.
How does a bridging loan work for businesses?
Taking out a bridging will help you:
Raise capital
Bridging loans can be secured against land and property so that companies can raise money in the form of short-term finance and improve their cash liquidity.
Expand quickly
If you needed a new, expensive piece of machinery or extra space to fulfil a large order, by securing a loan against land/property, a bridging loan could provide the funding.
Tax liabilities
Businesses can use a bridging loan if a tax demand is made and the amount cannot be accessed otherwise within the required timeframe.
Meet business obligations
Bridging loans can be used for short-term funding to overcome temporary financial issues.
What is the most I will be able to borrow?
At Loan.co.uk our bridging loans range from £10,000 right up to £100 million. For example, a couple looking to retire could borrow thousands to help them to downsize prior to their current property being sold. Or, a business could just as easily borrow millions to ease the process of a factory relocation.
Most lenders will lend between 65% to 80% gross (This is the amount paid out, plus interest rolled up and fees added) of the value of the property (LTV), but some will go to 95% or even 100% depending on the circumstances and if there is additional security in place.
Bridging loans are a stopgap solution before longer-term financing is put in place (for instance, funds from selling an asset such as a house to be used as a deposit on a new mortgage for the new property).
Let us say you needed funding to buy a new home before the sale of your existing property. Your current home is valued at £670,000 with an existing 1st mortgage of £335,000. The new property is £900,000 and you have £200,000 in savings to use for the purchase of the new home.
By taking a first charge on the new property and a second charge on the existing home, the lender is able to offer you loan of £764,000, enabling you to buy the new home and pay all the associated fees before the sale of your old home goes through.
You would be charged a fee of around 2% of the advance and interest would apply each month, but this is just added to the loan. Once the exiting home is sold, the bridging loan (including fee, interest and the commission for Loan.co.uk) is settled.
Do I need to have a deposit for a bridging loan?
You would not generally need a deposit as the lender typically uses your property as collateral for the bridging loan application.
What will lenders review in particular before approving my loan?
Lenders look at a number of things when determining your eligibility for a bridging loan, such as:
Plan to repay the loan
The key question for lenders is, "How do you plan to raise the finances for repaying your bridging loan?" The answer is known as your 'exit strategy'. Examples of exit strategies include the sale of a property, sale of other assets or refinancing. Lenders prefer it if you know both how and when you'll be able to make payment, so ideally you'll have a confirmed completion date.
Secured assets type and value
For many borrowers, this will be the current property.
Loan-to-value (LTV) ratio
This is the relationship between the amount you need to borrow and the price of the property you're buying. The remaining percentage of the property's price comes from other funds (usually the equity you have in your current house). Lenders tend to favour low LTVs as by paying less of the property's price, they're taking a smaller risk.
Mortgage status
If you're a homeowner without a mortgage, lenders will offer you a first charge loan (this loan is the first borrowing against the property). If you have an existing mortgage, you could be offered a second charge loan (this is the second borrowing after the mortgage). Second charges attract higher interest rates as they present a greater risk to the lender. That's because the first charge takes priority should the borrower default, making it harder for lenders of second charge loans to recoup their money.
Which type of bridging loan is best for me?
To find the right bridging loan for you, contact Loan.co.uk and quickly take us through your needs and circumstances. Then we can quickly deliver the best solution for you.
How is the bridging loan repaid?
Bridging loans are repaid when the borrower's long-term financing kicks in (most commonly funds from the sale of a property). They can be repaid at any time during the loan's term and most lenders don't charge a penalty for early repayment. With Loan.co.uk you will find that there are no early repayment fees. Interest rates for bridging loans are fixed for the duration of the loan (they don't respond to market changes) and are quoted as monthly. At Loan.co.uk you'll find market-leading rates.
There are two main ways to charge interest on a bridging loan – serviced interest or rolled-up/retained interest.
Serviced interest
This pays off the interest owed each month only. The capital (money borrowed) is repaid at the end of the loan's term. This is also known as monthly interest.
Rolled-up/retained interest
The interest payments for the full term of the loan are calculated from the very start. These are then added to the capital to form one total amount that's due at the end of the loan. This means no monthly repayments. Some lenders will charge interest on the entire capital and interest (effectively paying interest on top of interest). This is sometimes known as deferred interest.
How much time will I have to repay it?
Bridging loans have a shorter period of repayment than conventional borrowing. Usually the term is 12 months for regulated lending (this is lending against your home and for non-business purposes). This climbs to an average of 24 months for non-regulated lending (lending on something that is not your home and for business purposes). However, with both you can settle at any point, usually without exit fees. At Loan.co.uk you can take out a bridging loan for as little as a month to as long as 24 months.
What are the consequences of failing to repay?
If you find you unexpectedly have issues with repaying the bridging loan, the bridging lender will either agree to extend the bridging loan or repossess the property.
What makes Loan.co.uk such an outstanding bridging loan broker?
With all the bridging loan brokers to choose from, why should you use Loan.co.uk to make your plans happen?
We will quickly help you find the best bridging loan for you and your circumstances.
You will receive expert advice from an award-winning broker
We will take care of everything, right up until you receive your money
Borrow from £10,000 to £100 million