Development loans made simple
Find the best development loan today.
No upfront fees, no hidden charges
Find the right development loan with an award-winning broker
Low-cost development loans from £10,000 to £100 million
No upfront broker fees, hidden costs or charges
Borrow up to 100% of the purchase price
Always get the lowest rate available for you
Set up tailored repayment schedules that work for you
Compare loans from all leading development loan lenders
Adverse and bad credit considered
Most applications don't require income proof
Thousands of 5-star reviews
"I cannot begin to tell you how amazing my experience of this fantastic company was! I would thoroughly recommend loan.co.uk to any of my friends needing their services."
—
"Really excellent service and very quick response. Everyone involved in the process was smart, clear and I felt really looked after as a customer. "
Verified clients @ reviews.co.uk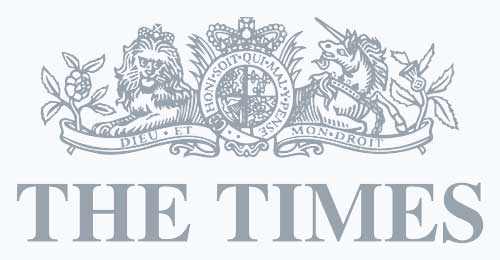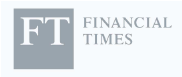 No upfront fees
Find a development loan that works for you without paying anything upfront.
Fast decisions
No long back-and-forths or waiting by the phone. We'll get you a concrete decision on the double.
Super simple applications
We'll handle all the legwork to get your application sent off and the money paid out as quickly as possible.
Getting a development loan couldn't be easier
Tell us how much you would like to borrow
Use the online development loan application form to get things started. Your personal adviser will give you a call back to find you the right deal.
Make sure you are happy with the rate
Your adviser will help you find a development loan that ticks all your boxes and make sure you're confident about your exit plan.
Chat with the lender
Your lender will give you a quick call to discuss the loan and ask any questions they have.
Get the money you need
As soon as you've agreed to the terms and scribbled your signature on the dotted lines, it's all done! The money should land in your account pronto.
Don't just take our word for it
4.97/5 Rating 
A. Haywood

"Highly recommend. Extremely helpful and supporting all the way through the process, we are extremely thankful for making this happen for us."
VERIFIED REVIEW
Mrs Marks

"I can highly recommend the overall service. Loan.co.uk gave the best offer and sorted everything for me on a very professional basis. Cannot praise them enough."
VERIFIED REVIEW
Charles

"Massive thanks to all at Loan.co.uk for finding me a very competitive remortgage. Incredibly helpful throughout the whole process."
VERIFIED REVIEW
What is a development loan?
A development loan is a short-term loan that is designed to give you the funding you need to build or renovate a property until it is suitable for a standard mortgage.
What can you use a development loan for?
You can use a development loan for almost anything it takes to get the property or land into a state that you can get a mortgage on it. That means the purchase of a site, any construction costs or the cost of surveyors, architects, etc…
How much can I borrow with a development loan?
With a development loan, you can borrow between £10,000 and £100 million. The exact amount you can borrow will depend on something called GDV. GDV stands for Gross Development Value and is used to estimate the value of the property once all work is completed. As a rule of thumb, most lenders only lend up to 70% of the GDV.
However, some lenders will go to 95% or even 100% depending on the circumstances or if there is additional security in place. If you need to borrow more than 70% of the GDV, get in touch and we'll speak with the lenders on your behalf.
Do I need to have a deposit for a development loan?
You would not generally need a deposit as the lender typically uses your property as collateral for the development loan application.
Which type of development loan is best for me?
To find the right kind of development loan for your project, get in touch and we'll have a quick chat about what you're looking for and what you're planning. Once we've got a better idea of your plans, we'll be able to give you expert advice on the right development loan for you.
How is the development loan repaid?
You can repay your loan at any time during the term and most lenders won't charge a penalty for early repayment. However, typically, development loans are paid off when traditional borrowing can be secured or the property is sold.
What are the consequences of failing to repay?
If you find you unexpectedly have issues with repaying the development loan, the development lender will either agree to extend the loan term or repossess the property or land.
Why should you choose Loan.co.uk to help you find a development loan?
We've partnered with the leading development loan providers
We will quickly help you find the best development loan for you
You'll get expert advice from an award-winning broker
We will take care of all the leg work, right up until you receive your money
We'll help you borrow anywhere between £10,000 to £100 million