Loan.co.uk
vs

Other Secured Loan Brokers
Ready for a Secured Loan Surprise?
Compare Broker Costs with Loan.co.uk
Whether you're a first-time secured loan borrower or a seasoned pro, we've got you covered. With fees up to 60% lower than those charged by other major brokerages, you can save big while still getting the very best loan deals.
Save up to a massive £5,000 in fees and interest on a £40,000 loan over 15 years. Get the most out of your loan and make smart financial decisions with Loan.co.uk.
We promise that there are no hidden fees or surprises. We believe in complete transparency, which is why we don't charge any upfront fees and you have the flexibility to cancel at any time without cost. It's just one of the many ways we put you first.
With thousands of 5-star ratings and the lowest costs around, Loan.co.uk is the go-to choice for secure loans in the UK.
So why wait? Apply now and start saving!
Up to 60% lower costs than all other major brokers
Voted: Secured Loan Broker of the Year
 "Excellent company, half the price of competitors"
The Loan.co.uk Difference
Save up to 60% on loan costs

Your own dedicated UK Advisor
Your own Personal Processor
Free property valuation
Free Legal and reference costs
Transparent tracking in the app
No upfront fees
Discover the Difference: Compare other Secured Loan Broker Fees with Loan.co.uk
Accurate Loan Fee Comparisons: Same Lender, Plan and Rate.
£20,000 Secured Loan
| | |
| --- | --- |
| Loan.co.uk | £1,080 |
| Other Broker | £2,400 |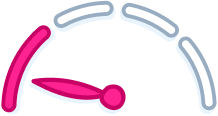 £30,000 Secured Loan
| | |
| --- | --- |
| Loan.co.uk | £1,770 |
| Other Broker | £3,300 |
£40,000 Secured Loan
| | |
| --- | --- |
| Loan.co.uk | £2,360 |
| Other Broker | £4,200 |
 "Very smooth process and low fee structure"
 Low-cost Secured Loans
✓ Loans from £15,000 to £2 million
✓ Free property valuation included
✓ No Hidden Fees or Upfront Costs
✓ High loan-to-value Options Available
✓ Free, No-Obligation Quote Provided
✓ Adverse & Bad Credit Considered
✓ Multiple Award-Winning
" I absolutely cannot speak highly enough of loan.co.uk. Wouldn't hesitate to recommend this company to anyone. I'm delighted! "
—
" Couldn't help me enough and I thank you from the bottom of my heart for all your help "
Verified clients @ reviews.co.uk
WINNER:

Secured Loan Broker of the Year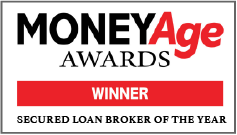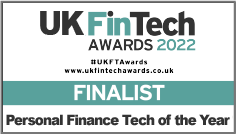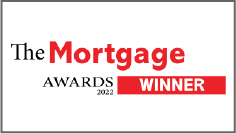 You have Found a Broker that's on your side with Loan.co.uk
Get a Quote with Confidence – No Credit Score Impact
Unbiased Results for the Best Secured Loan Option
Personalized Rates & Expert Advice, Just for You
Join the Thousands of Satisfied Clients
Always Access Your Best Available Secured Loan
Adverse and Poor Credit Scores Considered – We want to Help
The Key to Lower Loan Costs:
Discover Why Loan.co.uk's Fees are up to 60% Lower than Other Brokers
By investing heavily in our cutting-edge technology, we have significantly reduced our processing costs. 
And we have passed all the savings back to you by massively reducing our broker fee.
Often up to 60% less than other UK-secured loan brokers.
Our fee covers all necessary costs like legal fees and property valuations. You are only charged if you receive the loan you want and it can be added to the loan.
With Loan.co.uk, you have the peace of mind that comes with no obligations and the flexibility to cancel at any time without cost.
Experience the ease and efficiency of AI-powered secured loans with Loan.co.uk
Representative Example for secured loans: based on borrowing £18,000 over 120 months. Interest Rate: 5.5% fixed for 60 months with instalments of £213.33. Followed by 60 months at the lenders standard variable rate of 5.7% with instalments of £214.36. Fees: Broker fee (£1,062); Lender fee (£595). Total amount payable £25,756.4 comprised of; loan amount (£18,000); interest (£6,004.4) including broker fee and lender fee. Overall cost of comparison 7.902% APRC. This means 51% or more of our clients receives this rate or better for this type of product. We have arranged borrowing with rates from 3.4% to 29% APRC which has allowed us to help customers with a range of credit profiles. We are a broker not a lender.
Secured Loans have a minimum term of 36 months to a maximum term of 360 months. Maximum APRC charged 29%. If you are thinking of consolidating existing borrowing you should be aware that you may be extending the terms of the debt and increasing the total amount you repay.
Think carefully before securing other debts against your home. Your home may be repossessed if you do not keep up repayments on your mortgage.
3 easy steps to your perfect secured loan
1. Apply online for your secured loan. It only takes a minute and it wont impact your credit score.
2. Everything is automated so you will always get the lowest rates we have available.
3. Relax! We'll sort everything else out. Just sit back until your secured loan arrives.
Don't just take our word for it
4.97/5 Star Rating
D. Straun

"From start to finish the whole experience with Peter Amy and Lisa has been amazing! No complaints whatsoever all so very supportive I would definitely recommend this company to help with all your financial needs if I could give 15 stars I would!"
VERIFIED REVIEW
Mrs Marks

"I can highly recommend the overall service. Loan.co.uk gave the best offer and sorted everything for me on a very professional basis. Cannot praise them enough."
VERIFIED REVIEW
Caroline

"Dealing with Loan.co.uk was so easy and quick too, they took the worry out of it for us. The portal is really helpful too. They kept us up to date every step of the way. I would recommend to anyone."
VERIFIED REVIEW