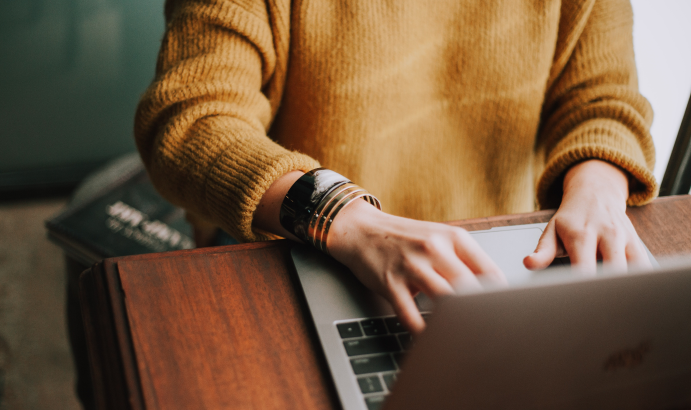 Our large loan application checklist gives you a simple step-by-step guide
Your home is not only a safe haven for you and your family: it can also unlock a large line of credit. With a secured loan (also known as a second charge mortgage or homeowner loan), you can access anything from a few thousand pounds up to £5 million. But before you apply, it's important to have everything you need ready.
Follow our checklist to ensure your application goes as smoothly as possible. Or, to make it even easier, work directly with Loan.co.uk to make sure every stage is complete and nothing slips through the cracks.
1. Work out how much equity you have in your property
A large property loan works by using equity (how much of the property you own outright) as collateral. The collateral acts as security for the lender in that they can seize the property to recoup losses if the borrower is unable to repay the loan.
You'll need to know how much equity you hold to work out how much you're able to borrow. To do this, you'll need to:
a. Get a property valuationYou can choose an independent valuator to give you an accurate valuation of your property, or you can use an online home valuation service such as Zoopla. Be aware that lenders are cautious about valuations done by estate agents, who tend to over value properties due to their own vested interests. If you apply for a second loan with Loan.co.uk, we take care of the valuation at no extra cost to you.
b. See how much you owe on your mortgageOnce you know the value of your property, you need to work out what your mortgage balance is. You can easily confirm this with your mortgage provider. You also need to include the remaining balances of any other loans or debts secured on your property.
c. Work out your equityOnce you know your outstanding balances, you can figure out how much equity you hold in your property. To do this, simply add the total amount owed on your mortgage with any other outstanding balances secured to your home, and subtract this figure from the value of your property.

For example:

Your property is worth £100,000
You have a mortgage of £75,000 left to pay
£100,000 – £75,000 = £25,000 equity available in your property

d. Check the loan to value (LTV)When you look at homeowner loans, they show an LTV, which is the ratio of a loan to the value of the asset purchased. In the above example, the LTV is 75%, as that's your outstanding balance.You can only take out a secured loan on the equity you hold. In this example, that's a loan of up to £25,000.

You can only borrow the amount of equity you have minus any other loans secured against the home. For example, if you have £25,000 equity, and a homeowner loan with a balance of £10,000, you will be eligible to borrow £15,000.
When you take out a large loan with Loan.co.uk, we work all this out for you, so you don't need to worry.
2. Compare the large loans on offer
Check the loans available to you to make sure you get the best deal and don't end up paying more than you need to.
Our AI-powered bot allows you to easily compare the large loans options available to you, so you can pick the best deal.
3. Work out whether you can afford a large loan
When you apply for a large loan, lenders typically run an affordability test to see if you can manage the repayments. If they feel like you may struggle to repay the amount you're looking for, over your chosen time limit, they may decline your application.
If there's any doubt over your ability to repay, you should think carefully before putting your house up as collateral.
Comparing loans and repayment plans means you can easily see how much you can borrow, and get a realistic idea of the monthly payments involved. At Loan.co.uk, you can quickly adjust the borrowing period on the loan calculator, which may lessen your monthly repayments, allowing you to compare the best deals available to you.
However, you must be sure that you can make the repayments on time. If there's any doubt over your ability to repay, you should think carefully before putting your house up as collateral.
4. Think carefully about the amount you borrow
Take your time to work out carefully exactly what you need to borrow, and try not to ask for more than you absolutely need. Remember, a secured loan is secured against your home, and you don't want to risk not being able to afford the repayments. Your repayments will also include interest, so the more you borrow, the more interest you'll have to pay back.
5.
Consider if you may be able to repay the secured loan early
Large loans sometimes come with early repayment penalties. So, for example, if you get some unexpected cash that makes it possible to repay the loan in full, early, you may also need to pay a penalty fee. This is because the lender will be missing out on the interest you would have paid back.
At Loan.co.uk, our AI bot will alert you to any penalties you may incur with an early repayment. And if you do have a windfall, we can help you work out whether or not you'd save money by paying the loan with the penalty. In some cases, it may be more financially savvy to continue making the monthly repayments, and using the extra cash to pay off other forms of debt you may have.
6. Check your credit report for errors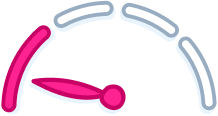 Before you start the secured loan application process, you should check your credit report to make sure there aren't any errors. Even the smallest error could lower your credit score enough so that you get a higher interest rate or, worse, not get accepted for the loan at all.
Checking your credit score uses a soft search of your credit file, which doesn't harm your credit score.
Things to look out for include incorrect addresses, mistaken cases of late or missed payments, and even financial connections to others. Genuine errors can usually be sorted in a few weeks, and could make all the difference when you apply for a secured loan.
Checking your credit score uses a soft search of your credit file, which doesn't harm your credit score. In fact, that's what Loan.co.uk does when you apply for a secured loan, to tell you how likely you are to get accepted. This stops you from going through an application process for a loan you're unlikely to get.
7. Send in all paperwork and complete all loan application documents
It's crucial that you give all the information and documents required, as quickly as you can. This speeds up the process of your secured loan application, meaning you'll get the money you need as soon as possible.
Loan.co.uk will prepare as much documentation as possible to keep the process as seamless as possible. However, we will still need you to sign and send certain documents.
Large loan application FAQs
What documents do I need for a large loan?
While the documents you need for a secured loan application vary between lenders, and even between applicants, there are some standard documentation requirements. This includes:
Bank statements
Proof of income
Full proof of ID and address
Pension awards letters or payslips if retired
Loan.co.uk will help you prepare as much documentation as we can.
What documents do I need for a large loan?
The speed of your secured loan application depends on how quickly you can get the necessary documents signed and delivered to the lender. However, it also depends on how quickly the lender takes to process your application and run any checks.
On average, it takes between 3 to 6 weeks to process an application, which includes the 7-day "reflection" period. This means you have 7 days from your application to change your mind and back out, without incurring any charges.
Can I take out a large loan while moving?
Before moving house, you will need to pay off your secured loan. However, depending on your circumstances, a lender may be happy to transfer your secured loan to the equity in your new property. You will need to check this with your lender. Alternative options available to those moving home include bridging loans and personal loans.