Do you urgently need extra room but lack the funds to carry out the work?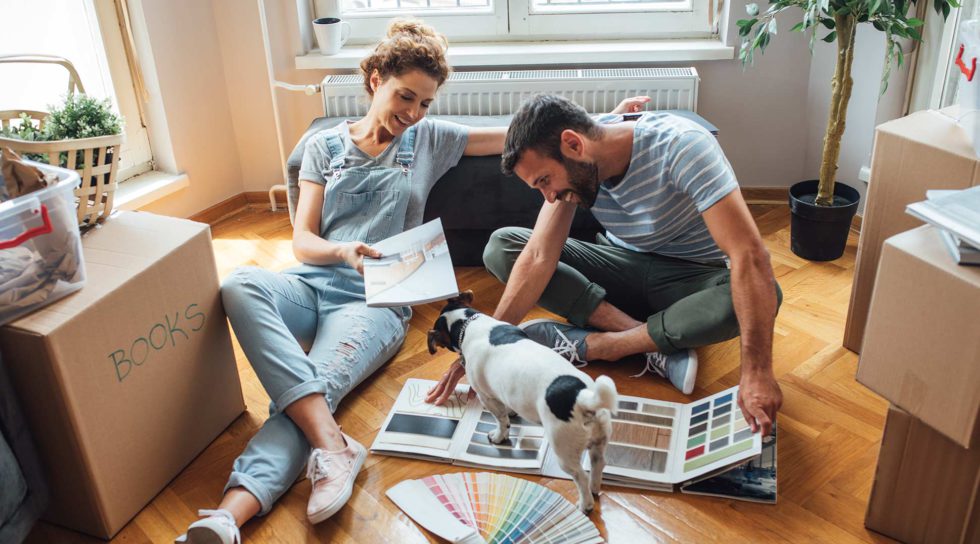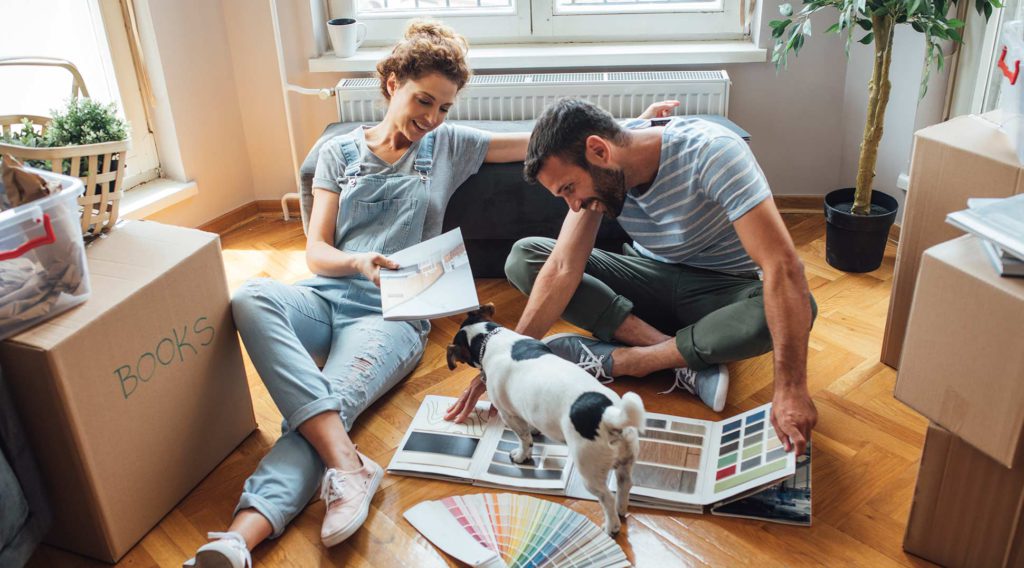 Are you looking to add an extension, convert your loft or even dig beneath your property to create more space?
You are not alone. Five times as many homeowners are opting to stay and upgrade rather than move to another property.
Increases in planning applications over the last five years reveal popular ways of adding more space:
Basements (particularly popular in London) up 183%
Extensions up 49%
Loft conversions up 43%
One reason for adding more space is the cost of moving up the property ladder. The price difference between a borrower's current home and their perceived perfect home is an average of £135,985.
The best home improvement financing option for you may depend on:
Your individual circumstances
How much you need to borrow
The amount you could afford each month
How long you want to spread the finance over
A useful starting point is to find out how much you will need to borrow.
Will your extension need planning permission?
The ABI Home Improvers Report shows there was a 6% rise over in home improvements that needed planning permission.
Adding an extension is considered to be a permitted development, so it often will not require an application for planning permission, but there are limits and conditions you will need to follow.
Getting quotes on your home extension
Ask for recommendations on builders from friends, family and colleagues, but also look for firms that are registered with a professional body such as the Federation of Master Builders. You could search for a tradesperson on TrustMark, a scheme listing those who have been endorsed by the government.
Once you have your quotes, consider factoring in 15% extra, so you have a contingency fund in case unexpected issues result in a bigger bill than anticipated.
Here are some popular options for funding an extension:
Free Homeowner Loan Quote Today
Lowest rates, No upfront fees, No valuation costs.
Savings and credit cards
If you only need a small, simple extension, you may be able to fund the work with your savings, perhaps supplemented with a credit card. Look out for 0% interest deals, but try to have repaid the card balance before the introductory period ends, or your monthly repayments could rocket.
| | |
| --- | --- |
| Pros: | Cons: |
| If your savings cover your new extension you won't be faced with any costs for credit | If you have built-up savings, you'll have a reduced financial cushion in case of a 'rainy day' |
| A credit card with a low or no interest offer could fund the work. If you can repay the balance quickly, you may be able to fund the extension very cheaply | Credit cards typically come with high interest charges after the initial 0% period so be vary of that |
| | Generally, cards have relatively low credit limits, so you may not be able to fully fund your extension using plastic |
Acceptance criteria:
You'll need to be over 18 to qualify for a credit card
Depending on the provider you may need to be employed and some insist that you earn a certain amount
Your credit score and credit history need to be good to be offered a large line of credit. If you have been bankrupt or have a County Court Judgment your application may well be declined
Personal loan/finance through a building company
If you need to borrow up to £20,000 for your extension, an unsecured personal loan may be a viable option. Usually there will be no arrangement or set-up fees involved.
Some of the larger building companies can arrange finance. This may be convenient, but check that you are being offered a competitive interest rate.
| | |
| --- | --- |
| Pros: | Cons: |
| Your payments will be fixed, making it easy to budget | You may be able to borrow up to £20,000 with a personal loan, but this might not be enough to cover the work on your extension |
| You can usually choose how long you want to spread the repayments over – typically one, three or five years | The rate you pay and the amount you'll be able to borrow depends on your credit rating |
| The APR is likely to be less than with a credit card | The best APRs are typically reserved for those choosing two or five year repayment terms |
|   | There may be early repayment charges if you want to settle the loan early |
Acceptance criteria:
You must be over 18 years old and be a UK resident
A good credit rating – if you don't have one you won't be offered the most competitive rates
Further advance
A further advance is exactly as it sounds, you just ask your current mortgage lender if they would consider extending more money on your existing loan.
If you are already on a good deal, such as a low, fixed rate mortgage, you might potentially lose this deal if you remortgage. If so, you may be better off getting a further advance from your existing lender.
However, not all lenders will approve a further advance. Also, your current lender may only agree to it on condition that the whole of your original mortgage moves to a higher rate.
| | |
| --- | --- |
| Pros: | Cons: |
| This option may be more competitive than a secured loan | You would be increasing your mortgage |
| You won't have to switch lenders | The further advance may be at a less competitive rate than your original mortgage |
| Your lender may allow you to make overpayments so that the amount you borrow to fund your extension is repaid quickly | Adding a further amount to your mortgage could work out expensive overall as you are likely to be spreading the repayments over a long period |

Acceptance criteria:
Your mortgage account will need to be in good stead
Proof that you are likely to be able to afford the repayments
A good credit record
Your home's value will need to have increased beyond the mortgage amount you originally borrowed, so you have equity to support the further advance
Remortgage
With low rates available to those with a sound credit history, it may pay you to remortgage with a better value product and get the amount needed for your extension at the same time. This type of loan is when you move to a new mortgage, but stay in the same property.
If you are coming to the end of your current mortgage, or you are at least out of any discounted or fixed rate period, now would be the ideal time to remortgage. However, if you are tied in to your mortgage by early repayment charges (ERCs), then remortgaging is unlikely to make financial sense.
| | |
| --- | --- |
| Pros: | Cons: |
| A remortgage could enable you to borrow at a lower interest rate, with your current or new provider | A remortgage is typically repaid over a long time frame which spreads the cost out, but this can increase the overall amount you will pay |
| You may be able to pay for that extension and consolidate your debts into one, single, affordable monthly payment | Remortgages often come with fees attached |
| | As your home is used as collateral, it could be repossessed if you cannot keep up with the payments |
Acceptance criteria:
The lender will decide whether to accept you based on the same criteria as getting a brand new mortgage
Lenders will look at your income, current financial situation and your credit score and history to see if you will be able to afford the repayments
A homeowner loan
A homeowner loan is sometimes known as a second charge mortgage or a secured loan.
This enables you to use the equity you have in your home as security for a fresh loan. Equity is the amount of your home that is mortgage-free. For example, say your property was valued at £200,000 and you had £75,000 outstanding on your mortgage, you would have £125,000 worth of equity. The homeowner loan would be secured against this.
You can usually get this type of home improvement financing from a separate lender other than your current mortgage provider.
A secured loan is an especially useful option if you are locked into a mortgage deal and you don't want to pay early repayment charges.
| | |
| --- | --- |
| Pros: | Cons: |
| A homeowner loan is usually more competitive than an unsecured personal loan | A homeowner loan is secured on your property, the same as a mortgage. |
| You don't need a perfect credit rating | You will need to have equity in your home that covers the amount you want to borrow |
| The better your credit score, the better the APR you are likely to receive | Homeowner loans may have variable interest rates, so you could be caught out if interest rates increased |
| Secured loans can be repaid over ten years or more | The longer you take to pay off the homeowner loan, the more overall interest you'll pay |
| As long as you have plenty of equity, you may be able to raise a high amount. Secured loans range from £10,000 to £5 million at Loan.co.uk |   |
Acceptance criteria:
You may be approved if you have poor credit or no credit history
You will need equity in your home
Bridging loan
Do you have the vision to add an extension or refurbish a property to increase its value? Some developers snap-up a place with the aim of either selling it on, or completing the work and then taking out a mortgage based on its new value.
Bridging loans are often used to help people complete the purchase of a property before selling their existing home by offering them access to money on a short-term basis. They are also ideal for when you want to buy a property at auction or if you are planning to sell-on quickly after renovating a home.
Although they generally last a relatively short time (from a few weeks to just over a year), they play an exciting role because they can make interesting projects happen.
They can finance anything from an extension to a 'ground-up' property development.
| | |
| --- | --- |
| Pros: | Cons: |
| You can normally borrow up to 70-75% of the value of the property you're putting up as security if there's no other mortgage secured on it | High interest rates, usually worked out by the month |
| It can buy you breathing space while you sell your property or raise long-term finance | Fees for bridging loans can be expensive, but they can often be taken out of the loan |
| You may be able to opt to only pay the interest when the whole loan is repaid. |   |
Acceptance criteria:
Available to individuals and businesses/developers
Credit history is usually unimportant
As the property is used as collateral, proof of income is not needed
Free Homeowner Loan Quote Today
Lowest rates, No upfront fees, No valuation costs.