Secure that dream home without having to wait to sell your existing property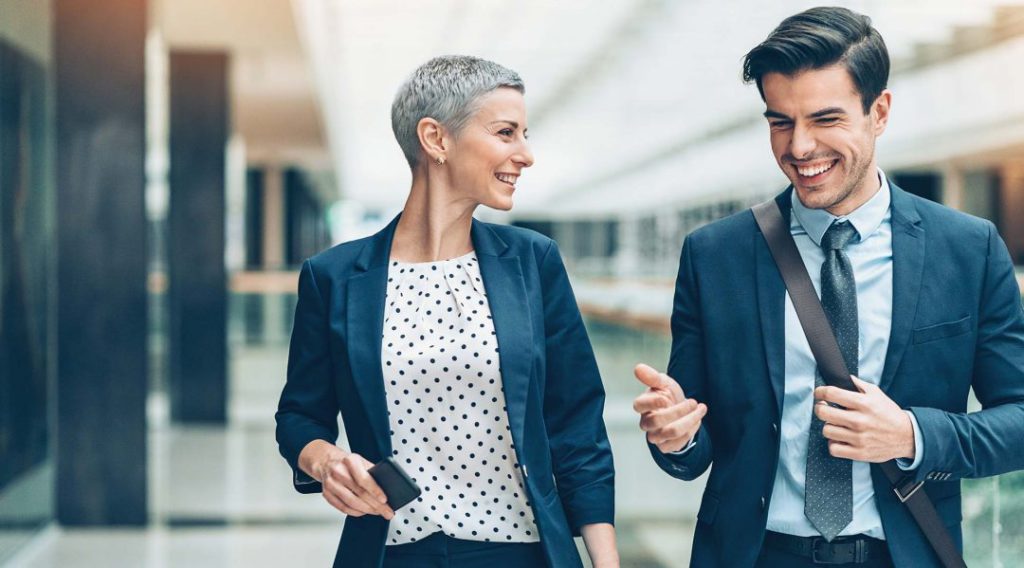 A bridging loan could make the difference between having the regret of missing out on your ideal home or snapping-up the home of your dreams. The benefits of bridging loans are huge and can far outweigh the cost.
When you see the perfect opportunity to buy a property, whether you want to move to a bigger place, downsize or relocate, sometimes it is just not possible to patiently wait until your existing home is sold. For example, there might be a limited number of homes on the market and they are being bought-up faster than your sale can go through. Or, it may be that the property is exceptional, and you do not want to risk missing out on it.
To get into the financial position to go ahead with the purchase of your property, bridging finance could help prevent lengthy waits for mortgage approvals or risk losing the deposit you may have already put down.
What exactly is a bridging loan?
Admittedly, the definition of a bridging loan does not sound exciting, but because this type of loan could make it possible to secure your dream home, we wanted to share it with you:
A bridging loan could offer you the amount of money needed to enable you to purchase the home before the funds from your existing property reach your account, or that of your solicitor. This is regarded as a short-term loan.
In other words, you could beat other rival buyers in making that ideal home yours, even though you have not sold your old place yet.
However, because the bridging loan will use your property as collateral, you should of course think carefully before securing other debts against your home.
How it works?
Often, the lender will stipulate that both the existing and the new property are used as security for the bridging loan. This is because the lender may be providing funds that will cover whatever is still owed on your existing place, plus the amount needed to buy the new one.
Depending on the bridging loan lender, you will usually have around six months to a year for the sale of the existing property to go through.
Once it is sold, the proceeds will be used to pay off the old mortgage and (hopefully) cut into what is owed on the new property. The remaining amount (if any) can then be placed into a new, mainstream mortgage product.
Paying for a bridging loan
Compared to a mainstream mortgage, the interest rates can be high and there can be administration fees to pay as well. At the time of writing, if you took out a bridging loan, you would face costs of up to 1.5% a month, which works out as 18% a year.
With bridging loans only usually lasting a few months though, this may well be a cost worth paying when you consider how a bridging loan could secure a dream home and more besides. Of course, you should think carefully before securing other debts against your home.
How a bridging loan can help you in all sorts of ways?
Along with helping you to secure a property, the benefits of bridging loans also include:
1. Keep your place in a property chain
If a prospective buyer lets you down at the last minute, it could mean that you have to drop out of the chain and that you have to miss out on the home you wanted to purchase.
However, if you took out a bridging loan, you wouldn't have to risk losing that dream home. You could still go ahead and purchase the property even though you would now need to find another buyer for your old one.
2. Enjoy a wider choice of properties
A bridging loan could set you free to purchase any home within your   budget that you see available. You would not just be limited to those homes that are on the market, only once you have sold your existing place. Although this is a useful benefit, please think carefully before securing other debts against your home.
You may even be able to buy a property at below market rate, by offering to move quickly as you do not have to wait for the sale of your property to go through.
3. Avoid putting your belongings into storage
If you decide to sell your home before buying a new property, you could end up having to place your prized processions into storage whilst you find and buy your new home.
This could cost you both time and money, which could be avoided by being able to move straight into the new property thanks to a bridging loan. Although this is not a big enough reason to take out this type of loan on its own, it is a useful added benefit.
4. Save on the cost and stress of having to move into a rented home
You would not have to pack up and move into a rented property in between selling your old home and finding your ideal home, only to have to do it all again when you finally buy a new property.
5. 'Buy time' to get a good price for your old home
With a bridging loan in place, you will not have to be pressured into accepting into a low price on your home to sell it quickly.
This could mean being able to hold out for a better price. Of course, you will need to weigh-up the benefit of achieving a better sale price for your home with the cost involved with a bridging loan as, the longer it is in place the more you will pay for it.
6. Buy a property at auction
If you place the winning bid at auction, you will need to pay 10% of the price on the same day. You will then have 28 days to pay the auction house the outstanding balance.
A bridging loan could be used to cover this amount whilst you await the sale of your property or for your mortgage to come through.
7. Buy and renovate a dilapidated property
 A traditional lender with mainstream lending products may not be able to help you to purchase and refurbish a property that is uninhabitable. A bridging loan can be used to help you buy and renovate a property even if it is in a very poor state of repair.
You could choose to buy a property in need of refurbishment, carry out the repairs, and then refinance it with a buy-to-let mortgage before renting it out.
Alternatively, you could buy the property with a refurbishment bridging loan, repair it and then put it back on the market as quickly as possible with the aim of making a profit.
Here is a quick example of this can work:
1. A property developer spots a property in a dilapidated state, but sees the potential to turn it into a highly desirable property, worth significantly more the cost of buying it and renovating it. In other words, the developer could recognise there was the opportunity offered by purchasing the property and selling it on for a healthy profit.
2. To attract the kind of asking price the developer wanted, the property needs to undergo heavy refurbishment. In our fictional scenario, the developer does not have enough capital to fund the purchase and refurbishment. Despite requesting finance from a traditional bank, the developer is turned down even though the potential for profit was clear.
3. Our developer decides the opportunity is too good to miss, so contacts Loan.co.uk to see if this loan delivery expert can source short-term to get the project off the ground.
4. Loan.co.uk contacts specialist lenders. The developer decides that in order to secure the finance needed, it's worth putting up their own existing property as collateral for the loan. Note that you must think carefully before securing other debts against your home.
5. Loan.co.uk is quickly able to source a lender that will fund £250,000 for the developer to put towards the purchase of the property. To keep the costs involved to a minimum, we find a highly competitive rate and the developer is able to purchase the property and refurbish it as quickly as possible.
6. The developer completes the project and sells the property. Using the proceeds from the sale, the developer repays the short-term finance and makes a respectable profit.
From securing a property at an advantageous price, to helping you to get the full market value for your home, a bridging loan can provide invaluable help with purchasing a home. See how we can help you today.
THINK CAREFULLY BEFORE SECURING OTHER DEBTS AGAINST YOUR HOME