How to keep your money and personal information safe online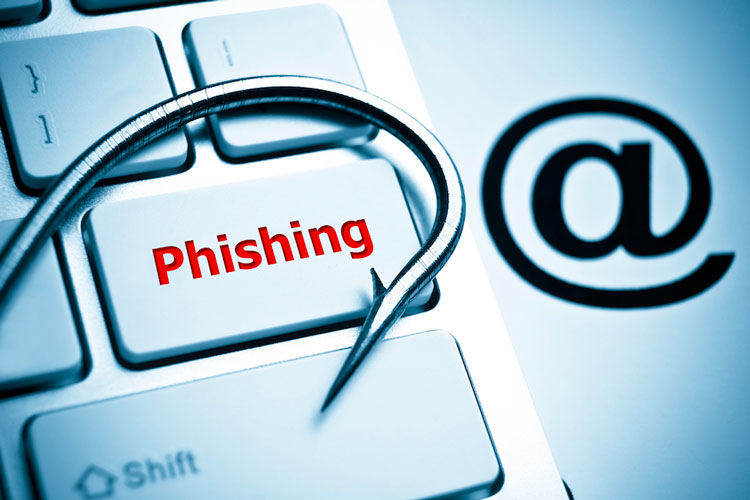 Online shopping has transformed the way we live, making it incredibly easy to do everything from finding a great deal on a loan to saving money on the latest technology. Yet, sadly, there are people out there who are constantly trying to 'scam' you out of your money and steal your credit or debit card details. That's why it's important to make sure you take precautions to shop safely online:
1. Check to make sure a website is secure
Never put your credit or debit card details into a website that isn't secure. There are things to look out for that show that the a site is secure:
1a. Check that there's a padlock symbol1 in the address bar, near to the website address when you get to the 'checkout' stage and are about to input your card details
1b. The website address should start with https:// (the 's' stands for 'secure')
1c. Depending on your browser, the address bar appears in green if the site is secure
1d. Click on the padlock symbol or close to it and you should see details on who registered the site. If you get a message that warns about the certificate, do not input your card details
But note, even if the website is secure, it doesn't necessarily mean that the people that operate it are honest!
2. Discover the seller's reputation
If you have never heard of a website you are thinking of giving your card details to, search online for them and check if they have received a lot of negative feedback and comments. Review sites are a good place to look.
3. Beware of pharming scams
Now you know how to check if a shopping site is genuine and that the company has a decent reputation, you are less likely to be scammed. However, you still need to avoid 'pharming' where fraudsters put up a fake website that's designed to look like the website of a genuine, well-known company but is in fact there just to steal your information, including your card details.
Look carefully for odd looking web addresses that contain a large amount of numbers or different spelling.
4. Be especially careful if a deal just looks too good to be true
The chances are that an unbelievable bargain is just that: unbelievable and probably some sort of scam. It could be that the 'seller' just doesn't intend sending you anything once they have your money and payment details. Or, the goods are fake. Although counterfeit goods may look fine in a picture online, even if they do actually turn up, they may be poor quality and may not last as long as the real thing.
Spotting fake goods isn't easy, but there are things you can do to make it less likely that you'll fall for them. For example, you could go directly to the manufacturer's site and see if the seller is authorised to sell the product you're interested in. Or, you could see what other sites have the product listed at; if it looks like the seller is selling it at a ridiculously low price it could be some sort of con.
If the price looks about right, check out the seller's returns policy. If they don't have one, perhaps it's because they have no intention of sending you anything. Even if the seller isn't out to con you, if you order online it's important to know what the company's procedure is in case the item you order gets lost in the post, is faulty or is broken by the time it gets to you.
For example, some sellers will replace faulty/broken goods, but you may be expected to return the unwanted goods at your own expense.
Precautions you should take when you're online
For starters, if you have online accounts (especially with shopping sites) create strong passwords that include upper case and lower case letters, along with numbers and special characters, such as £$%@. Accept any software updates when prompted and make sure that your ant-virus protection is up-to-date, as this will help keep the scammers at bay.
Always check that the internet connection that you use is secure. Avoid using Wi-Fi provided for use by the general public, such as by fast food outlets, coffee shops, shopping centres and hotels. Although it's a nice gesture, public Wi-Fi is not always secure, so any information you send, including banking details could be stolen by scammers. If possible, wait until you can use your own Wi-Fi/internet connection.
Paying safely online
Remember this: you will lose some money if you pay a fraudulent seller, but you risk losing a lot more if a website's hacked and your details are stolen, even if the website is genuine and those behind it are upstanding citizens.
This is why e-money services such as PayPal are popular; they enable you to pay without exposing your debit or credit card details. Yet if you use a credit card to make a payment using PayPal, you won't benefit from the valuable benefits that a credit card can provide. Because when you pay online using a credit card, section 75 of the Consumer Credit Act states that you gain added protection on any purchase you make that cost a minimum of £100 up to a maximum of £30,000. So the credit card company has equal responsibility with the seller for faulty or shoddy goods, or help in getting your money back if what you ordered simply doesn't arrive.
Alternatively, you could consider using a prepaid card. These enable you to add money to the card's account and then you can use it to shop online, keeping your main bank account's details (and money) safe from fraudsters.
For purchases under £100 made using a debit or a credit card, if what you ordered is faulty or doesn't turn up, contact the card provider and explain what happened and ask for a chargeback. However, the card company is not forced to get your money back, it's only a voluntary scheme so you'd be relying on their good will.
Look out for fraudulent emails designed to look as if they are from your bank
A classic tactic is for the fraudster to send out emails purporting to be from a genuine bank. Of course, the fraudster does not know which bank you use, but by sending out a lot of emails, the chances are that at least a few of the recipients may believe that they have received a genuine email from their particular bank.
Usually, the phishing email will ask the reader to click on a link to a site where they need to update their banking details. At first glance, these can appear genuine. However, often the resolution of website will be poor and just be copied from the genuine bank. Please do not input your bank or card details into the site as requested, as the fraudsters will the attempt to use your details and spend your money, including any overdraft facility you may have.
So, how do you recognise a fake email supposedly from your bank? Firstly, a bank is highly unlikely to ask you for your account number or card details – they will already know them. Secondly, look at the sender's email address; banks would never send you an email from a person, if they did send you an email, it would come from the bank's email account. Also, most banks tend to send a message that alerts you to the fact that they have sent you a message that you can access using your bank's app. That way, you have to go through the bank app's security measures to see the message.
It is also worth checking your bank statements regularly and look-out for any untoward or unexpected transactions. It's also worth checking your bank's fraud policy. If you are duped by a fraudster and you genuinely took all reasonable security precautions, your bank may work with you to retrieve the money or replace it.
Using mobile banking apps
Mobile banking apps are designed to be secure, often using fingerprint recognition to ensure that it really is you that is attempting to access your account. But, nothing is entirely safe and there are weak points. For example, if you are out and about and want to use your banking app, always use your phone's signal rather than public WiFi, as this just will not be as secure.
A frequent scam is to ask people to download a new, improved banking app that is actually fake and is designed to get you to input your banking details, so that the fraudsters can empty your account.
If you decide to download a banking app, always be sure to use an official site.
Note that as well as faking bank apps, scammers can even send out text messages to you that look as if they are from your bank, so again, do not respond to any text message asking for your account or card details. They may also include a link that they want you to click, but it will be to a 'fake' website where you'll be asked for your bank details.
It really is worth taking care, because fraud carried out using mobile apps has leaped from just 5% of all fraud back in 2015 to 39% in 2018 and it's thought that it will continue to rise for some time to come.