How to consolidate your debts into one secured loan will leave you with more spare money each month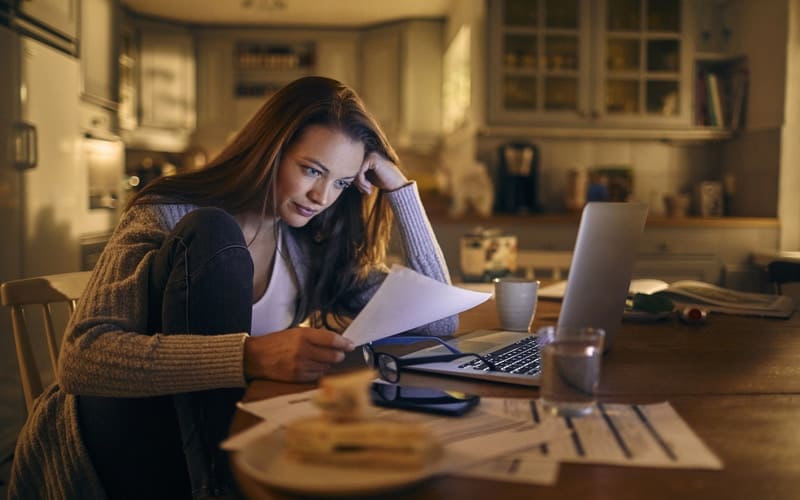 If you are struggling to repay many different debts and own your own home, you could qualify for a type of loan to transform things. It's called a consolidation loan and it may quickly:
Reduce the amount going out from your account each month
Leave you with just one monthly repayment to manage
Reduce the interest rate on the total debt
Get your finances back under control
Improve your credit score and credit history
All this will leave you with more room to breathe, and more money left over each month.
Taking multiple debts and turning them into just one, more affordable monthly payment is called debt consolidation. If you have a few, small loans and credit card debts you may be able to take out a personal loan to pay them all off. However, if you owe a large amount in total and this had led to missing or late repayments, you may find it hard to get approval for another personal loan. Especially for a loan that's large enough to repay all the existing loans and credit card balances.
If you're struggling to get approval for a personal loan to consolidate your debt, the answer may be to take out a secured loan, sometimes known as second mortgage or a homeowner loan.
What's a homeowner loan?
A homeowner loan is a secured loan that uses your home as security. This gives the lender the confidence needed to give you a large loan even though your track record for repaying debt on time may not be very good. If you default on a secured loan, you may need to sell your property to repay what you owe.
A homeowner loan is often called a second mortgage or a second charge loan because the lender takes secondary priority behind your main (first charge) mortgage if you're required to sell your property.
To qualify for a secured loan, you'll need to have equity in your home. Equity is the amount of the property that is yours, free and clear of your mortgage or any other secured loan. For example, if your house was worth £100,000 and you had a remaining mortgage of £75,000 to pay, you would have £25,000 equity in the property. Depending on the lender, you may be able to borrow up to £25,000 using the equity you have in the property as collateral.
How can a second mortgage help to better manage your debt?
Today's access to, and reliance on, credit means that debts have a nasty habit of stacking up. Keeping on top of them can become a little overwhelming. Organising these debts into one manageable payment can make the world of difference when it comes to feeling on top of things and reducing your day-to-day stresses. One of the many benefits of using a second mortgage for this purpose is that you don't get penalised for overpaying. This means that on good months you can pay more off your debt, helping you to clear it sooner and achieve your debt free money goals.
How can a second mortgage reduce the interest you pay on your debt?
Because a second charge lender will use your home as security for your loan, the risk (to them) of not being paid back is significantly reduced. This means that the interest rates available to you are often very competitive when compared to unsecured loans such as personal loans, credit cards and so on.
Consolidating all of these unsecured debts using a secured, homeowner loan means that you can often enjoy a much lower rate of interest.
How can a second mortgage reduce your monthly repayments?
As well as often enjoying lower interest rates, second mortgages can be repaid over a much longer term. These two features mean that your repayments can be significantly reduced.
For savvy borrowers, this can simply provide a more flexible way of managing cash flow, using their increased level of disposable income to build a cushion to help when those unexpected bills fall through the letterbox. This also helps to avoid further, expensive, borrowing.
How do I get a second mortgage?
That is where Loan.co.uk come in. We have a full market panel of specialist homeowner lenders and could help you to get the best rate available based on your individual circumstances. We have experts on hand who are dedicated to making things quick and simple.
A remortgage may also be an option
It may work out better to remortgage your home instead of taking out a secured loan/homeowner loan. For example, you may be able to take advantage of a lower interest rate, making the repayments smaller than with a homeowner loan.
To use a remortgage to consolidate your debts, you'd simply take out a new mortgage that's big enough to pay off your existing old mortgage as well as all your other debts. However, the existing mortgage may have expensive penalties for early repayment, so taking out a secured loan/homeowner loan may be a better solution.
At Loan.co.uk we can work out whether a personal loan, a homeowner loan or a remortgage is the best solution for you and your circumstances if you want to consolidate your debts. Contact us for help on 0080 131 0820 Monday to Friday from 8am to 8pm, or 9am to 2pm on Saturday. We're closed on Sunday, but our online application is available 24/7 so you're always able to Apply Now.