Unlocking a large injection of credit with a second mortgage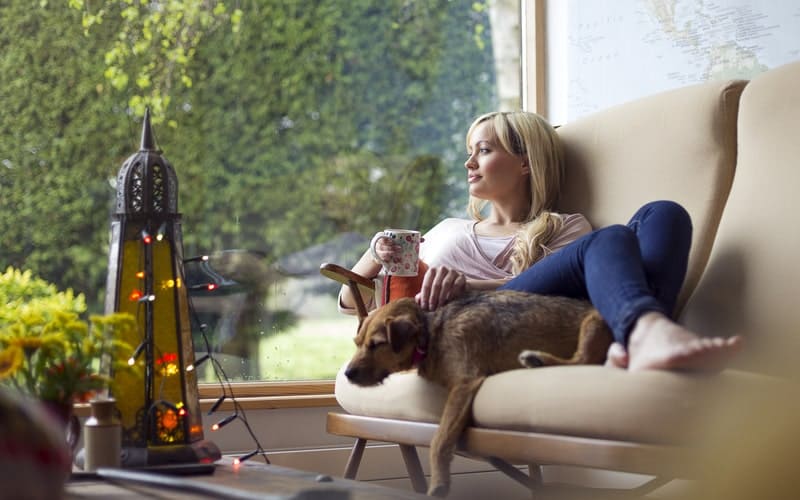 A second mortgage (also known as a second charge, 2nd mortgage or secured loan) enables you to use the equity (the amount you own) in your home as security to use against another loan.
Do I qualify for a second mortgage?
You need to be a homeowner, but you don't need to actually live in the property to get a second mortgage.
You need to have equity in your property
You need to have a regular income either from employment or self-employment
You need to be 18 or over
Exactly as it sounds, if you take out a second mortgage, you'll have two mortgages on the same property.
A second mortgage can provide you with lots of valuable advantages. You could:
Borrow a large amount. With a second mortgage you could borrow up to £1,000,000 depending on the equity you have in your property
Be approved without a perfect credit score. Because the loan's secured on your property, you may be able to borrow with bad credit rating. So, second charge loans are a good option if you're struggling to get approval for a personal loan (unsecured loan). That makes them a particularly useful option if you're self-employed and are finding it hard to prove your income
Spread the repayments over a long period. Although we'd encourage you to repay your loan over the shortest period that suits your budget, a second mortgage can be paid back over as long as 25 years
Lower your monthly outgoings and free-up cash. If you choose to use a second mortgage for debt consolidation, you may be able to slash the amount you pay out each month on servicing debt. And, of course, the longer the term you choose, the lower the monthly repayments will be on your second mortgage. But note that the quicker you repay the loan, the smaller the amount you'd pay in interest overall
Enjoy better value than you'd get from a remortgage. Many mortgages include an early repayment charge that will apply if you choose to move to another mortgage within a certain period. So, even though a remortgage or new mortgage may offer a better/lower interest rate, if an early repayment charge applies, you may be better off keeping your existing loan and taking a second mortgage as well
Choose to overpay. If your finances improve, you'll be free to repay more than you have to on your second mortgage, reducing the amount of interest you pay
Uses for your second mortgage
You can use your second mortgage for almost anything:
Add value to your property with home improvements
A beautiful, well-thought out new kitchen. A luxurious bathroom. A room in the loft so you can make use of some of that 'wasted' but valuable space. Maybe you've always wanted an extension. Or maybe you urgently need to renovate/repair your home. Whatever home improvement project you're thinking of, from a simple freshen-up to an extension, using a second mortgage for a home improvement can be a great way to add value to your home.
Free-up money with a second mortgage for debt consolidation
We know what it's like. It's all too easy to end up with a combination of loans, credit cards, store cards and overdrafts. You end up with payments coming out of your bank account in all directions and at different times of the month. That's why people sometimes choose second mortgages to enable them to roll-up lots of smaller debts into one, more affordable loan.
Secured loans also offer lots of flexibility over the loan amount and the length of time you borrow it over (the term). So, you could get your borrowing back under control with just one monthly payment that you can afford and sustain.
Cope with a big expense
Maybe it's the right time to take the plunge and need to pay for a wedding and honeymoon. Or, it could be that you just need a reliable new car to get to work. A 2nd mortgage could pay for those big expenses that you just can't put off any longer.
Things to consider with a second mortgage
Used responsibly, a second mortgage can provide you with valuable advantages. But note because this is a secured loan, if you fall into financial difficulties repaying either the first or second mortgage, your property could become repossessed and sold to repay the debts. The first mortgage would take priority, with any remaining funds being used to repay the second mortgage.
Before you apply
We have made the Loan.co.uk application process as simple as possible, but it's even easier if you give a few things a little thought before you start.
Make sure you think about:
How much you want to borrow.
How long you want to borrow it for.
What you want the loan for.
The current value of your property.
How much you still owe on your mortgage.
Next, why not get a quote to see what your options are, it doesn't affect your credit rating and only takes a couple of minutes. Please contact us if you have any questions at all – we'd be delighted to help out.
Apply for a second mortgage in just minutes
A skilled mortgage broker such as Loan.co.uk will help you get the second mortgage that fits your circumstances and needs, take you through what's involved and explain your options.
We've made applying for a second mortgage quick and easy. Why not get your free, personalised quote now?