There are lots of reasons why you might find a second mortgage an excellent option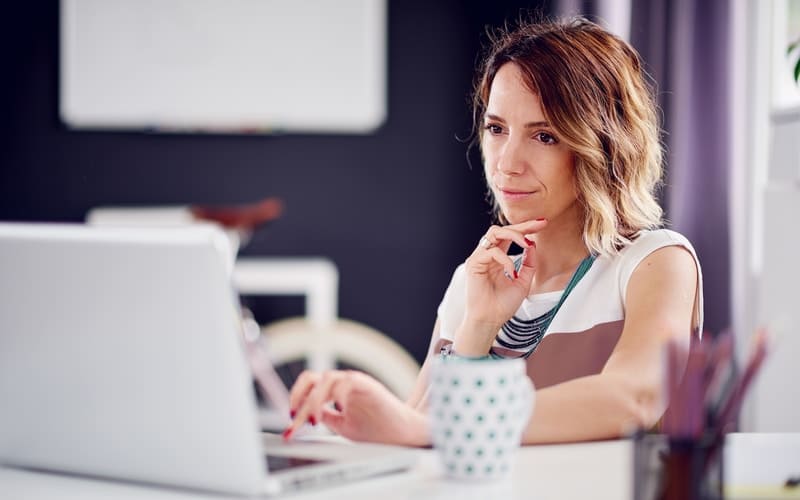 A second mortgage, often known as a homeowner mortgage or loan, is a loan that's secured on your home. It can help you get access to a large amount of money without remortgaging. You don't have to get your second mortgage from the same lender as your current mortgage provider, in fact a broker such as Loan.co.uk may be able to find you a better deal. Do you want to know how to qualify for a second mortgage?
How do I qualify for a second mortgage?
You need to:
1. Be a homeowner
You'll be able to apply if you own your own home and it's worth at least £75,000.
2. Have equity in your property
Your loan will be secured against your home or other property. So, the property it's secured against has to be worth more than the balance on your mortgage.
3. Be employed or self-employed
Either you, or someone in your household, must have a regular income.
4. Be over the age of 18
This is true of any application for any type of credit, from a personal loan to a mortgage or second mortgage.
Why should I consider a second mortgage?
There are lots of reasons why you might find a second mortgage an excellent option, here are a few:
It could help you even if you're finding it hard to get approval for a personal loan. It's particularly useful if you're self-employed and proving your income isn't easy.
You could access more money than you'd get with a personal loan. That's because the loan uses your home as collateral.
If your remortgage has been declined because of your income, your creditworthiness or the available equity in your property you may still qualify for a second mortgage
It could work out cheaper than a remortgage.
For example:
If your credit rating has gone down since you took out your existing mortgage, and you then remortgaged to raise the extra money, you may find yourself paying a higher rate of interest on the extra money as well as your current mortgage balance. With a second mortgage, you would protect your current low interest rate and you'd only have to pay a higher interest rate on the 'new' money that you borrow
If your existing mortgage has a high early repayment charge. you might be better off taking out a second mortgage instead of remortgaging to avoid the large financial penalty.
How does getting a second mortgage work?
If you already have a mortgage on your home, taking out a second mortgage means you'll be taking out another loan that uses the same property as collateral.
The lender will need to confirm your income and outgoings, check your credit rating, the value of your property and how much is outstanding on your existing mortgage. The lender will also need to know what you intend to use the loan for.
The second mortgage is ranked as behind your existing mortgage, so if you can't repay your debt or you decide to sell your home, the first mortgage will be repaid before the second mortgage. That's why it's sometimes known as a 'second charge'.
How much can I borrow on a second mortgage?
This will largely depend on how much equity you have in your property but generally anything from £15,000 to £1,000,000. For example, if your home was worth £350,000 and you had a remaining mortgage of £200,000, you'd have £150,000 worth of equity.
The exact amount you could potentially borrow will depend on your circumstances, the term (the length of time still needed to repay your mortgage) and the percentage of your equity in your home that the lender will give you a loan against.
Because a second mortgage will typically raise larger amounts of money, it's ideal for funding bigger projects, such as home improvements (like an extension or conversion) or consolidating other loans and credit cards that are proving to costly each month. But they can be used for pretty much any purpose and its important to seek advice from a loan broker – there may be better options for you to take depending on your individual circumstances.
What are the risks and alternatives?
In exactly the same way as your existing mortgage, your home is at risk if you don't keep up the repayments on a second mortgage. If you ever have difficulty making payments you should always talk to your lender to find a way to work through the difficult period.
If you decide to sell your home in the future, your first mortgage (the first charge) will need to be paid off first and in full before you can use any of the proceeds from the sale of your home to pay off the second mortgage (the second charge). If there's a shortfall, perhaps if your home has gone down in value since you remortgaged, the second mortgage lender will still need to be paid the balance of the loan.
So, what are the alternatives? If you only need to borrow a relatively low amount of money, you may be better off taking out a small personal loan or personal loan as it will be unsecured (won't use your home as security for the loan).
You could also consider a remortgage if you qualify for one and there isn't a large early repayment charge on your existing mortgage. You would need to have equity in your home and your credit rating will still need to be pretty good. Everyone's circumstances are different, so it's best to discuss your options with a loan broker, such as Loan.co.uk.
Before you apply for a second mortgage
We've made applying for a loan at Loan.co.uk as simple as possible, but it's even easier if you give the following a little thought before you start:
How much you want to borrow.
How long you want to borrow it for.
What you want the loan for.
The current value of your property.
How much you still owe on your mortgage.
Next, why not get a quote to see what your options are, with Loan.co.uk it doesn't affect your credit rating and only takes a couple of minutes.
Please contact us if you have any questions at all – we'd be delighted to help you out.