If you're looking to purchase a home, make sure you get expert advice on your mortgage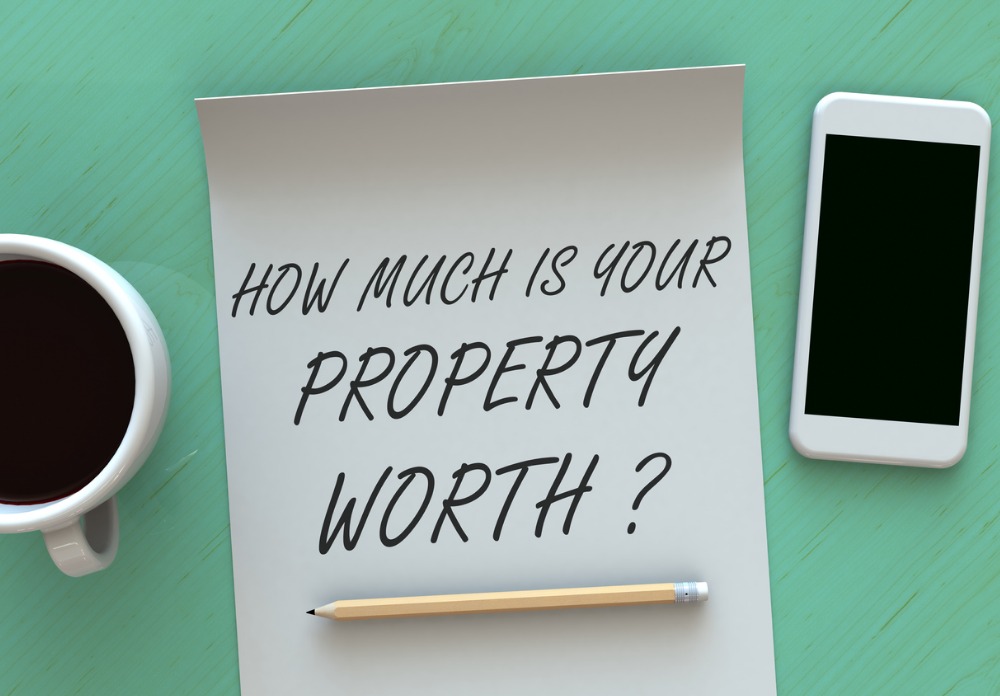 A property survey is vital because once you've exchanged contracts it will be down to you and at your cost to put any defects right. And that could prove very expensive, as you won't be entitled to any compensation from the seller.
When you're looking for a place to call home there's a lot to take in. From wondering about the neighbours, parking and the location to whether the place you're thinking about buying has enough space. So, it's easy to overlook defects in the structure of the building, especially if they're not particularly visible. For your own peace of mind, it's a good idea to get a professional building survey on the property you're thinking of buying.
Why bother with a home survey?
For many, purchasing a home is the most expensive and important investment they'll ever make, so it makes sense to have a professional make sure that that the building is sound, or find out if repairs are needed. Although some homebuyers may balk the cost involved (especially if they've watched every penny as they've got their deposit together) it may be tempting to cut corners and do without one. But note, if a home survey reveals defects, it could help you to negotiate a reduction in the price of the home, or help you to get the seller to make the repairs at their expense, or save you from all sorts of costly problems.
How will I get the most value out of whichever survey I commission?
When your surveyor is appointed, let them know of any faults you've found with the property, or any nagging doubts or concerns or questions you may have. If at all possible, go around the property with them to ensure that they do a thorough job, looking closely at everything and investigating anything that looks like it could be a potential issue.
Homebuyers usually commission a survey once their offer on a place has been accepted. However, for people who are buying a new build, sometimes it's felt that a new-build snagging survey will suffice.
New-build snagging survey
New-builds usually come with a home warranty that's backed by insurance, so a building survey may seem unnecessary. But, you could ask for a new-build snagging survey to be carried out. This is designed to list any issues (often known as snagging) so you'll be able to insist that the developer rectifies them before you complete, and at their expense.
If the new-build is a flat, the common parts (shared areas, like the hall, stairs and landings) need to be surveyed along with your private portion of the property. Whether you're aiming to buy a flat or a house, if you need a mortgage to help you purchase your home, your lender will need to have a mortgage valuation report carried out.
Mortgage valuation report
This is organised by whichever lender you're planning to go with, as they will want to be sure that the property the mortgage is secured against is going to be worth at least the amount that they're considering lending to you. The price of the report will depend on your mortgage lender, but will be influenced by the number of bedrooms. Expect to pay anything from £120-£350.
However, note that the mortgage valuation may not necessarily flag-up hidden problems with the building as it's focused on establishing an accurate price to put on the structure in the location it stands on.
To have real peace of mind about your proposed new home, it's a good idea to have a survey done. There are three types of property surveys to choose from. They vary on the amount of detail they go into, with the difference in the price charged reflecting the amount of work that each level of survey involves.
RICS condition report
This is the 'bottom of the range' in terms of home surveys and as you'd expect, it's the most basic and least expensive. It's often chosen for new-build homes or a home that's considered in good condition.
RICS HomeBuyer report
If you're considering buying a conventional property that's been built using standard building materials (stone or brick with a tiled roof) and it was built within the last 150 years, as long as the home looks to be in reasonable condition, this level of survey is worth considering. It will cover:
The general condition of the property
Major defects in construction.
Damp/damp proofing
Rot
Woodworm
Insulation
It's worth asking your proposed lender if they can also arrange for the surveyor who's carrying out the mortgage valuation to also produce a HomeBuyer report. That's because it can save you money compared to the price of commissioning a survey from a separate surveyor. Expect to pay from £400 to £1,000 for a HomeBuyer Report.
Building survey (originally known as a 'structural survey')
 This is the most comprehensive (and most expensive) type of survey, with fees typically varying from £500 to £1,300. The price of the survey will depend on the size of the building.
 This thorough survey is ideal for a property that's:
Older than 100 years
A listed building
Not built from standard home building materials such as bricks and mortar
 It may also be a good idea to choose a building survey if you're planning to extend or convert the property at some stage. It may also be a great choice if the property you're interested in has been altered in the past. A building survey will not only alert you to defects and their probable cause, it will also include advice on maintaining the building to prevent problems later on.
What are the most common problems a home survey will reveal?
Every home survey is different, but some of the most common issues that they uncover include discovering asbestos (which can be life-threatening), structural movement (which can be very expensive to solve), damp (well, we are talking about properties in the UK, after all) and more recently, Japanese Knotweed (which can threaten structures and is tough to eradicate).
Where can I find a qualified surveyor who's a member of a recognised body?
The good news is that if you use Loan.co.uk as your mortgage broker, you won't need to spend time searching for a qualified surveyor because we'll take care of that for you. Otherwise,
Whichever type of survey you choose, if it exposes problems with the property you could look into them a little further and get estimates on how much it would cost to rectify the issues. And, this may help you to negotiate a reduction in price. Or it may help you to avoid a lot of unexpected expense in the future.
If you're looking to purchase a home, make sure you get expert advice on your mortgage.