A 95% mortgage allows you to borrow up to 95% of the total cost of your property, so you could buy your dream home with a deposit of at least 5%.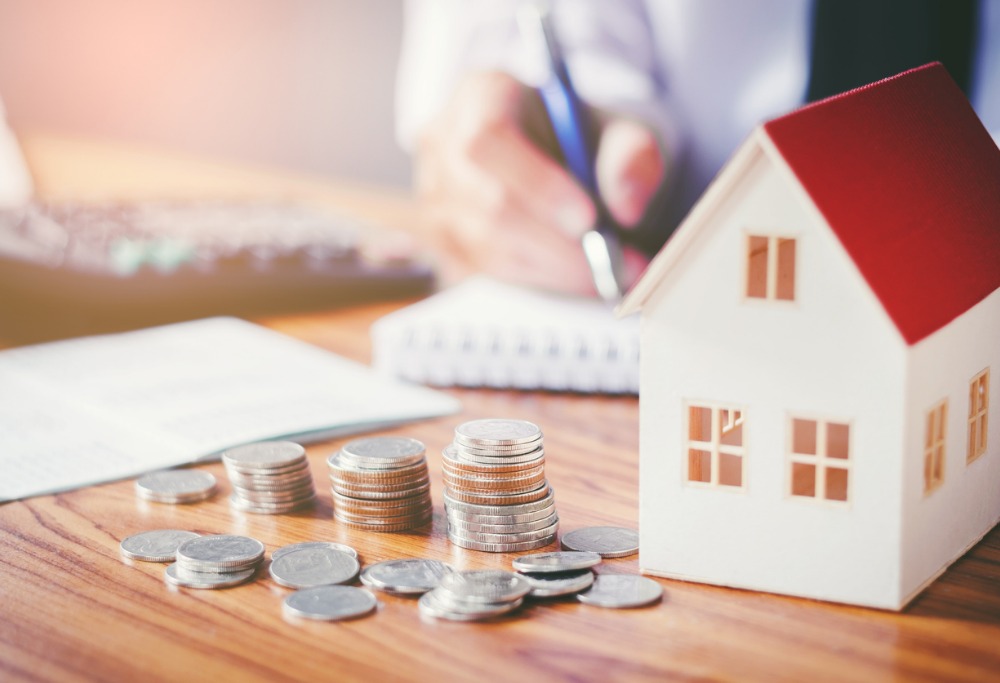 With a 95% mortgage you only need to get together a deposit of 5% of the home's purchase price. So, the fact that you only need a (relatively) small deposit to secure that home you've set your heart on, is the main advantage of a 95% mortgage.
This type of mortgage is particularly popular when house prices are rising rapidly. That's because many borrowers feel it's better to buy a home as soon as possible, without waiting to attempt to get a bigger deposit together in case it becomes out of their reach. After all, house prices may be rising in value at a faster rate than they can save.
Are there any disadvantages with a 95% mortgage?
There are a few, but for the borrowers who're attracted to them, the fact that they can help them to secure a home that would otherwise be out of reach for them outweigh the negatives, such as:
1. Potentially lower maximum loan amounts. Depending on the lender, with a 95% mortgage, you may only be able to borrow a maximum of £250,000, no matter how good your credit rating is and no matter how high your income.
2. Higher interest rate. Usually, the larger the loan-to-value (LTV) ratio for the mortgage, the higher the interest rate you'll pay on the loan. That means 95% mortgages will generally come with a higher interest rate than a 90% mortgage for example. But, you have to decide if you think you'll be able to save up for a larger deposit quicker than property prices will rise.
3. Higher lending charges. When you take out a mortgage with a small percentage deposit, you're borrowing a large percentage of money compared to the property's price. So, you'll have a high loan to value (LTV), which means you may have to pay a higher lending charge (HLC). The lender will use the HLC to take out insurance on your loan, known as mortgage indemnity guarantee (MIG). This is to protect the lender, not the borrower, in case they're forced to repossess your home and end up selling it at a loss.
Due to the high demand for 95% mortgage borrowing, the majority of lenders are not charging these higher lending fees to make it easier for you to purchase your first home. So, it's important to get independent mortgage advice so you can consider all the lending options available to you.
4. There's a greater risk of negative equity. As you'd be starting off with just 5% of the value of your home, if property prices go down you may end up in negative equity. That's when you owe more on the mortgage than the property's worth. Of course, as you pay off your mortgage and the percentage of the property that you own increases, there should be less chance of this happening.
5. You may find it hard to remortgage. Because you'd be starting off with a low percentage of equity in your home, it may take a while for you to get your LTV down low enough you to qualify for the usually more competitive rates offered from a remortgage.
How likely am I to get a 95% mortgage?
This will depend on the same criteria as most mortgages, such as passing an affordability check that looks at your income and outgoings (to see if you could afford the mortgage), current debt and your credit record and credit score. You're unlikely to be offered a 95% mortgage if you already own a property or have a mortgage on an existing property.
Are there any alternatives to a 95% mortgage?
 There are alternatives that you could consider, such as:
A Help to Buy loan
This is designed to lend you up to 20% of the price of a newly built home in England or Wales or 15% in Scotland. So, for example, in England or Wales, you'd only need to find a 5% deposit in cash and a mortgage for 75%. What's more, there are no loan fees on the 20% loan for the first five years that you own the property.
Shared ownership
This enable you to buy a 25%-75% stake in a property and you'd pay rent on the remaining percentage. Shared Ownership can come with a 'Staircasing' option to purchase the share that's being rented up to owning 100% of the property.
A guarantor mortgage
With these, a family member such as a parent takes on some of the risk of lending with you. But consider what it may do to your relationship if anything went wrong.
Get professional help from Loan.co.uk with getting a 95% mortgage
Demand for 95% mortgages has increased with more lenders providing options but it's not as commonly taken as 90% mortgage borrowing. A mortgage broker such as Loan.co.uk can help you take advantage of one so that you can secure that property.