How the government is trying to help you to buy your first or next home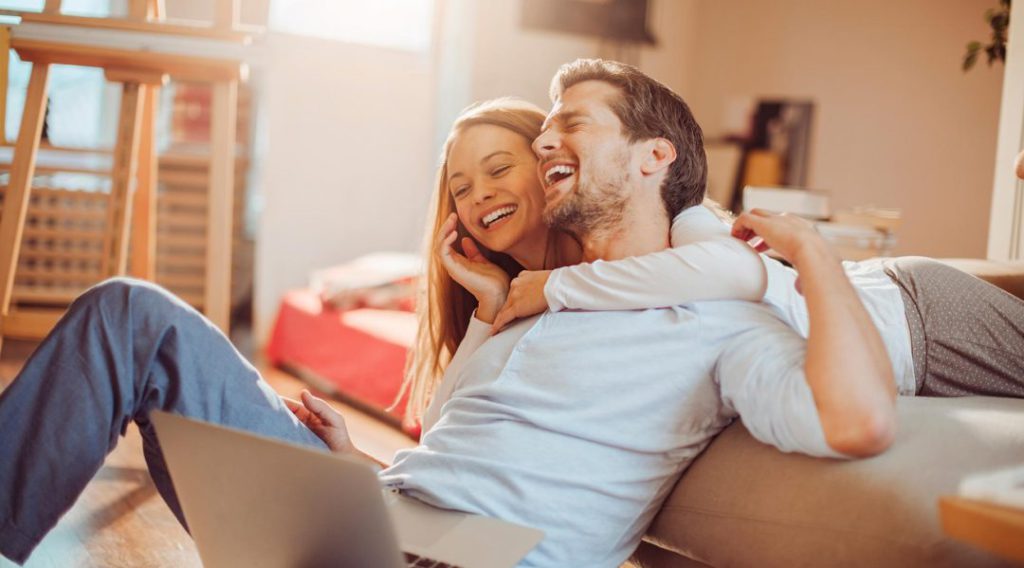 If you are finding it a bit of a struggle to get onto or move up the property ladder, do not give up on your plans just yet. There may be government homebuyer schemes that could help you: 
Help to Buy: Equity loan scheme
(England version, due to end March 2021)
This homebuyer scheme is designed to help you if you would like to buy a new-build home, but you have not been able to save up a big enough deposit.
It enables you to borrow up to 20% of the purchase price of a new-build home from the government on properties worth up to £600,000. This means you would then need a cash deposit of 5% plus a 75% mortgage.
Because property prices are generally so much higher throughout Greater London than elsewhere in England, you may borrow up to 40% using the scheme. This means you would just need a cash deposit of 5% and then a 55% mortgage.
There is no interest to pay on the 20% (or 40% if you buy a home in London) loan from the government for the first five years that you own your home, giving you some time to establish yourself financially.
The Help to Buy: Equity Loan scheme comes with Help to Buy agents who are there to help guide you with general information on the scheme and completing your application. Many new-build developments will feature a 'Help to Buy' logo, which denotes homes that qualify for the scheme.
New Help to Buy scheme
(Due to run from April 2021- March 2023)
Just like the existing homebuyer scheme, the new one is only available to first-time buyers. It includes regional property price caps that recognise the differences in property prices throughout England.
The revised scheme is designed to recognise the dramatic regional variations in house prices, so the maximum price of a Help to Buy house in the South East will be £437,600, but (for example) in the North East it will be £186,100.
Again, just like the current scheme, the new scheme will lend buyers up to 20% of the cost of a newly built home and up to 40% across Greater London.
Help to Buy Scotland
This is a shared equity homebuyer schemes that is aimed at helping both first-time buyers and home movers buy their new build home.
It is actually made of up two schemes. Firstly, there is The Affordable New Build Scheme, which is available on homes built by larger homebuilders and the Smaller Developers New Build Scheme, which is available for smaller homebuilders.
Both variants of the scheme are not entirely straightforward, so it is best to enquire with an official Help to Buy agent about which homes qualify and under which scheme your application should be processed under.
The two schemes have identical rules, including:
You must have a deposit of at least 5%
Your deposit and mortgage must make up at least 85% of the purchase price
The Scottish Government will then take a stake of up to 15% of the purchase price and will then hold security over this percentage until you own your home outright
You must take out a repayment mortgage of at least 25%. You are not allowed to take out an interest-only mortgage
You must be unable to afford to purchase the property without the Government purchasing an equity share in the property
Both schemes are not open to single people needing a mortgage of more than four and a half times their income, or couples for more than three and a half times their joint income
The maximum value of the property bought under the scheme will depend on what year your application is completed, so please ask a Help to Buy agent for details.
Help to Buy Wales
Help to Buy in Wales is a shared equity loan to buyers of new-build homes. The scheme is designed to help you with the purchase of a homes priced at up to £300,00. The home must be bought through a registered Help to Buy Wales builder.
This scheme is very similar to the version running in England:
You must have at least a 5% deposit
It provides a shared equity loan of up to 20% of the purchase price
You to need take out a repayment mortgage to cover the remaining amount, not an interest-only mortgage
Check with your local Help to Buy agents in Wales for further details and help.
Help with buying a home in Northern Ireland
Co-Own scheme
The Co-Own scheme is a shared ownership plan that was put in place to make it easier to buy a home. You buy the percentage of the property that you can afford right now, and Co-Ownership (the not for profit organisation behind the scheme) owns the remaining amount.
You pay Co-Ownership rent on the percentage of the home that they own, and repay the mortgage due for the remaining amount. You are able to increase the proportion that you own in blocks of 5% as and when you can afford to do so, until you own the entire home.
Co-Own is open to available to anyone who wants to buy a house but cannot afford to do it on his or her own at the moment. Most people on the Co-Own scheme are first time buyers, but people who have already owned a home are also eligible to apply.
With this scheme you can buy a new build home or an existing property anywhere within Northern Ireland up to a maximum price of £165,000.
Right to Buy scheme
(currently available in England and Northern Ireland)
Please note: Right to Buy in Wales will not be able from 26 January 2019. The scheme ended in Scotland in August 2016.
Do you rent a council house or housing association home in England or Northern Ireland? If so, you might be able to buy your home for less than similar properties in your area. The amount of discount you may be able to claim varies. At the time of writing (January 2019) the maximum discount is:
£108,000 in London
£80,900 for the rest of England
£8,000 in Wales
£24,000 in Northern Ireland
If you sell the property within five years of buying it, you will have to pay back the entire amount of the discount you were given, and give a share of any profit you make from your sale. This makes this scheme best suited to people who do not plan on quickly moving to another new home any time soon.
There are quite a few rules to follow, but they are quite straightforward. They include:
You need to have been a council or public sector tenant for at least three years
The home you want to purchase must be used as your main home
You are not allowed to share/sub let home with other people
Your landlord must be the council, a housing association, NHS trust or other public sector landlord
You can apply for Right to Buy with someone else who shares the tenancy with you or up to three members of your family if you have lived together for at least the past 12 months
If the council sold your home to a public sector landlord while you were living there, you may still buy it under 'Preserved Right to Buy'
You will not be given the right to buy your home if you are under the threat of eviction, have large debts or are bankrupt. Also, you will be refused if your home is already reserved for the elderly people or disabled, or if there is a housing shortage in your area.
If you are interested in applying, request a Right to Buy form from your landlord. Once they receive it back from you, they must reply within four weeks. If your landlord does not agree to sell the property to you they must explain why not. If they agree to your request, they will need to send you an offer price. There will usually be a Right to Buy Agent service in your area, which you can approach for help and advice.
Your landlord will tell you the price of the property and the discount they propose offering you. If you do not feel the deal is fair, you may request a valuation from the independent Valuation Office (from HM Revenue & Customs).
You will then have 12 weeks to decide whether to go ahead with purchasing the property or not. If you change your mind, you can pull out of the sale and just continue renting.
Right to Acquire will end in Wales for all Council and housing association tenants on 26 January 2019.
Help to Buy: ISA
The Help to Buy: ISA is designed to give your savings towards a home a huge boost by as much as 25%. For example, for every £200 you save into this ISA, you will receive a government bonus of £50, up to a maximum of £3,000 per person. A couple could therefore receive a bonus worth up to £6,000 towards their first home. Help to Buy: ISA is available from a banks and building societies.
You are allowed to save up to £200 per month into your Help to Buy: ISA, but to get your ISA off to a great start, you may deposit a lump sum of up to £1,200 in the first month.
You need to save at least £1,600 to receive any bonus, with the minimum bonus being £400. That means if you save £1,600, the government will add £400, giving your ISA a total balance of £2,000. The maximum bonus from the government is £3,000, to get this you need to save £12,000.
To receive your bonus, you will need to instruct your solicitor to apply for it when you are about to buy your first home. When the solicitor receives it, they will add to the amount you are putting towards the property at the completion of the property transaction. You are not able to use the bonus cannot be used to pay for solicitor or estate agent fees or any other costs such as moving home.
Shared ownership
(also known as 'Part buy, part rent')
This enables you to buy a share of a property and pay rent on the remainder. It is especially helpful for people that have a small deposit and are earning a lower income, but want to buy their first home.
You will need to buy 25% to 75% of a property from a housing association and then pay up to 3% rent on the remaining portion of the home. A minimum of a 5% of your share of the home is needed for the deposit, with the rest of the funds coming from your mortgage.
Each month you will need to make a mortgage repayment and a payment for rent to the housing association. The amount of rent varies depending on the association, but will be reasonable, as they want your home purchase to be successful.
There are certain rules around Shared Ownership schemes, which usually include:
The scheme is only open to first-time buyers, or people who have previously owned a home but can longer afford to buy one now
The household income must be under £90,000 if you live in London or £80,000 if you live outside London
To apply for a shared ownership scheme you will need to find your local Help to Buy agent.
Shared equity home loan
To get a mortgage on a property you will need to put down a deposit. A shared equity home loan enables you to borrow the money needed for your deposit, so you can buy a property without having to save a large deposit.
Despite having a similar name, a shared equity mortgages has nothing to do with shared ownership schemes (see above) and you will own 100% of your home.
If you sell a property bought using a shared equity property loan you will need to pay back the remaining balance on your mortgage as well as the amount owed on the loan for your deposit.
If your property has gone up in value, you will need to repay more than you borrowed and if the home is worth less, you will need to pay less. For example, if you took out a 10% equity loan for a property you bought for £200,000, you would have borrowed £20,000. You would need to repay 10% of the amount you sell it for. So, if it were sold for £220,000, you would need to repay £22,000 – £2,000 more than the amount that you initially borrowed.
Part exchange
If you already have a property, but you want to purchase a new build home, the house builder/developer might ask you if you interested in a part exchange. This lets you use your current home as part payment for the new property.
This means you do not have to go through the selling your existing property and guarantees that you 'sell' your home. Many major house builders now offer this option. Be sure to take independent advice before entering into a part exchange and be sure to get your own valuations carried out on both your existing property and the potential new one.
Starter homes scheme
(available only in England so far)
If you are a first-time buyer, homebuyer schemes like the Starter Homes scheme may help you buy a new-build home by giving you a 20% discount. The maximum cost of a home bought using the Starter Homes scheme will be £250,000 outside London, or £450,000 inside London.The scheme has not actually started yet, but planning is underway.