A mortgage broker such as Loan.co.uk can help you through the options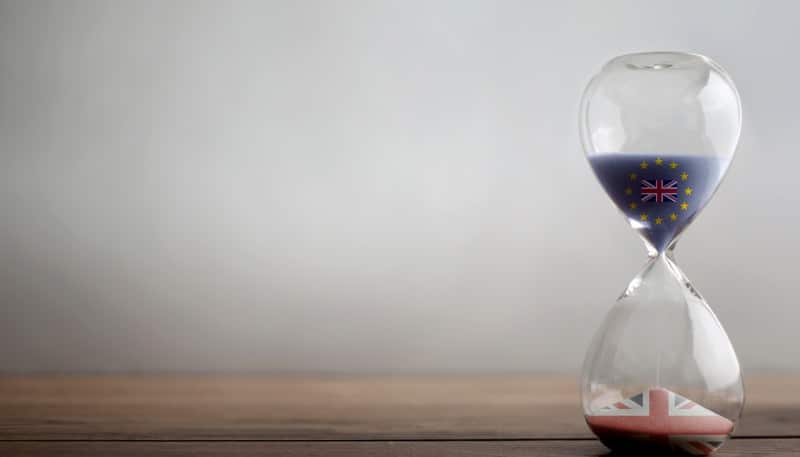 How might leaving the EU affect your mortgage and what you can do in the meantime?
On 29 March, 2019 the UK is due to leave the European Union. We take a look at how Brexit could affect mortgages, most people's biggest out-going. But, with Brexit negotiations stalling, the date we're due to leave is the only thing known for certain.
Uncertainty is already having an impact, with The Bank of England leaving interest rates on hold at 0.75% back in September, whilst they wait and see what happens next. According to the Governor of The Bank of England, Mark Carney, a Brexit without a formal agreement between Britain and the European Union would have a negative effect, hinting at the prospect of interest rises in the future.
But, it's worth noting that that the 0.25% rise in August means rates are at their highest since all the way back to March 2009, but that was only the second time in a decade that the Bank of England raised the interest rate. That's a phenomenally long time to go without a rate rise.
Inevitably, interest rates have a huge influence on mortgages.
If there's talk of rate rises, is it time to fix your mortgage rate?
Most people find it makes sense to budget around their mortgage payment. But with all the continued uncertainty around Brexit, some are predicting further rate rises early next year, which would obviously mean higher mortgage repayments.
If all this speculation concerns you, depending on your circumstances, you could consider remortgaging and moving to a fixed-rate mortgage. That way you'd know exactly what your mortgage repayments would be for a set period of time into the future, whatever Brexit brings.
A mortgage broker such as Loan.co.uk can help you through the options and explain the varying lengths of time that you could potentially fix your mortgage rate for. A mortgage broker can also explain why a fixed-rate mortgage isn't going to be the best option for everyone. As with most things, there are pros and cons.
On one hand, you'll be protected from rate rises for a set period, so you'll enjoy complete peace of mind. On the other hand, depending on the fixed-rate mortgage you choose, you may find that there are restrictions on making overpayments and there may be early repayment charges. But that's why having access to a mortgage broker is invaluable.
Hope for first-time buyers
 Leaving the EU may help first-time buyers as some housing experts believe that house prices will drop or could at least stall post Brexit. So, although a drop in prices isn't great news for everyone, anyone wanting to get onto the property ladder with a first mortgage could be pleasantly surprised.