What should I consider before applying for a secured loan?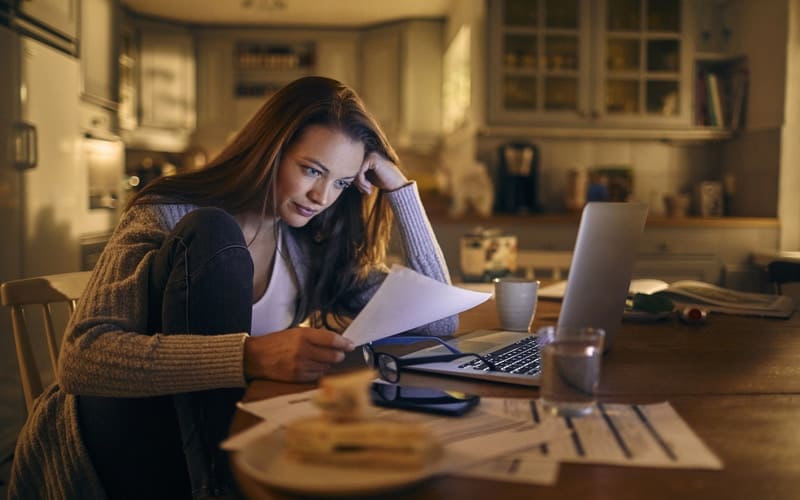 A secured loan is provided by a lender, with the borrower using their home as collateral. Here are eight things you should think about before looking for a secured loan:
1. You might not get the rate you see displayed
The representative APR rate that you see advertised for a secured loan is the typical rate that the loan provider will offer to borrowers. At least 51% of successful applicants must be offered the typical rate, but around 49% of applicants could be offered a rate that's higher1.
2. You need a great credit score to get a great rate on your secured loan
Although it's not absolutely essential to have an excellent credit score to become approved for a secured loan, to be offered the most competitive interest rate by the lender you'll need to have a decent credit score and reasonable credit history.
 3. A secured loan isn't always called a secured loan
This type of loan is sometimes known as a homeowner loan, a second charge mortgage, home improvement loan, second mortgage, collateral loan. But despite the different names, they are all in fact the exact same thing; a secured loan.
4. The longer you spread your repayments, the more interest you'll pay
The amount you'll pay each month on your secured loan will depend largely on the amount you decide to borrow, but the term (period of time) you choose to repay it over will be another significant factor.
If you decide to lower the amount you would repay each month, you'd be best choosing to spread your repayments over a longer period, but that actually work out more expensive overall as you'll pay more in interest.
When choosing the term for your secured loan, base your decision on the highest amount you could sensibly afford to repay each month.
 5. You may face a penalty fee if you repay a secured loan early
Some secured loans come with an Early Redemption Charge (ERC) if you repay them earlier than you originally agreed. Lenders can include them as they would miss out on a significant amount of interest if you finish the secured loan earlier than planned.
The size of the penalty2 can differ from lender to lender, but if the secured loan is less than £25,000, the charge is usually limited to whatever two months' worth of interest would equate to. But for secured loans over £25,000, the penalty fee can be for around 5% or more of the amount borrowed. A reputable loan broker such as Loan.co.uk will alert you if an ERC applies to any secured loan you're considering.
6. The interest rate may be variable
Although secured loans usually come with a fixed interest rate for the entire term of the loan, some are fixed for a certain period and then revert to a variable rate. It's worth looking out for this if you like the certainty of knowing that your outgoings are fixed. If you choose a secured loan with a variable rate, consider the impact on your monthly repayments if there are rate rises in the future.
7. A secured loan is secured on your property
Because secured loans are usually for relatively large amounts, unlike with unsecured personal loan, they use your property as collateral. So, if you default, you put your home at risk as it may be sold off to recover the lender's money. So, think carefully before signing-up to a secured loan and make sure that the monthly repayments don't leave you struggling to make ends meet.
8. You'll have to check to ensure you're eligible for a secured loan
Because a secured loan uses your home as collateral, your home will probably need to be valued, either by an estate agent or via a property website such as Zoopla. Then you'll need to check the balance of your mortgage or other loans secured on your property. Subtract any secured loan balances from your home's value and you'll be able to see the amount of equity you have in your home.
Lenders will allow you to borrow up to a certain percentage of the equity you have in the property, known as a Loan to Value (LTV) rate. They offer different LTVs, as you'll notice as you look for your secured loan.  Usually, the more equity you have in your property, the higher amount you'll be able to borrow.
 If you're considering taking out a secured loan, see how Loan.co.uk can help you discover your options.
References:
https://www.experian.co.uk/consumer/guides/apr.html
https://www.moneysavingexpert.com/loans/secured-loans/