Savvy home improvements that a secured loan could fund – and will add value to your property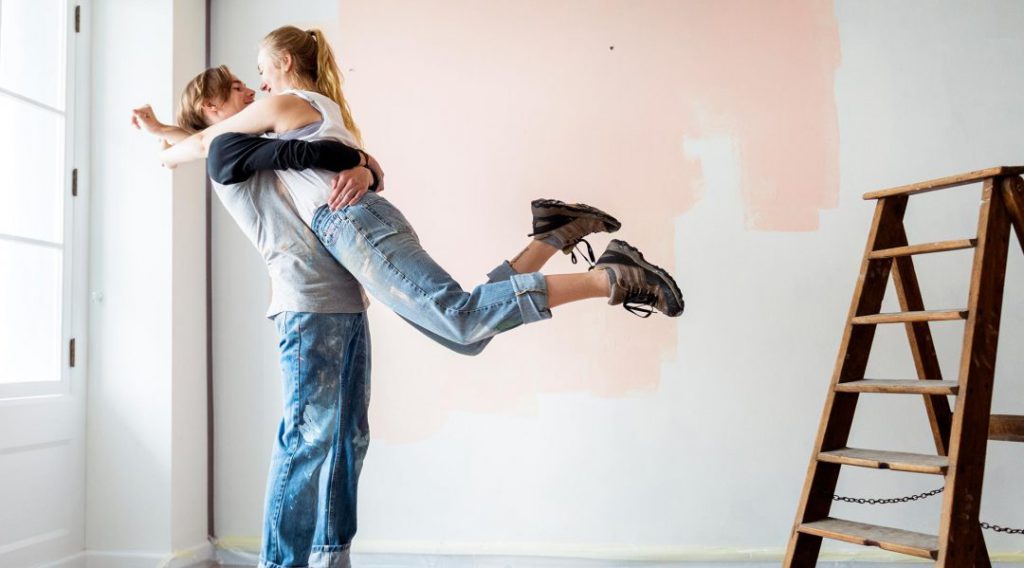 With house prices high but with so few homes on the market, many people are staying put in their current home and choosing to carry out renovations, rather than moving to a new house. We take a look at some of the home improvements that could be looked upon as an investment and how you could pay for them with a secured, homeowner loan:
1. Add living space with a loft conversion.
A loft can be converted from a huge waste of space into a playroom, extra bedroom or office. But, for a loft conversion to add real value to a home it has to look in keeping with the rest of the house, rather than just bolted on. So, access to the loft needs to be easy, floor joists will need to be strengthened and the floor level will probably need raising. Be sure to get planning approval before any work commences. Depending on the size of the loft and the fittings chosen, you can expect to pay between £20,000 and £60,0001.
2. Put in a new, dream kitchen.
Kitchens are often considered the focal point of the home. This can make them an important selling point. If you decide to replace the entire kitchen, you're looking at an average of £8,000 including VAT and fitting and that doesn't include appliances that can easily add between a further £2,000 to £5,000 to the bill. Thinking of adding granite or marble work tops? You're looking at adding a further £4,000 to the bill (depending on the kitchen's size). Then there's the flooring and retiling of your kitchen walls2.
3. Replace your tired bathroom with a new, beautiful suite.
Beauty is in the eye of the beholder, so choose simple yet high quality fittings and tiling. Replacing a bathroom can range from around £2,500 to about £6,000 depending on the size of the room and the products that you choose. Tiling and plumbing could easily add another £2,000 the bill3.
4. Add an extra bedroom with an extension.
Extra living space, especially when it is a bedroom, will always be appreciated. In fact, adding an extra bedroom with an extension could add up to 11% to the value of your home4.
5. Build a conservatory.
This home improvement has to be in keeping with the rest of the house or it just won't look right. But, if it's built to look as if it was built at the same time as the rest of the house, it could add real value, because living space is worth more per square foot than bedroom space5.
6. Convert your garage into living space.
Chances are that your garage isn't home to your car and is just the place that you park your clutter and unwanted stuff. But a sympathetic conversion into living space could do wonders for the value of your home6.
7. Improve curb appeal by refurbishing your front door.
It's amazing how much better a home can appear just by adding a lick of paint, new letterbox, doorknob and house number. Although this is the lowest cost home improvement on this list, it can have a huge impact. But, go for tasteful fittings  and make sure that they're in keeping with the rest of the house.
How you could fund your home improvements with a secured loan?
As long as you have sufficient equity in your home, a secured loan, sometimes known as a homeowner loan or second charge mortgage, uses your property as collateral to give you access to a large amount of cash at a relatively low interest rate. It can also enable you to spread the repayments over a longer period than an unsecured personal loan can offer.
Of course, if you have a good credit score you may be able to fund your home improvements with a personal loan that's not secured against your home, but you may not be able to borrow the full amount needed for some of the more expensive property upgrades.
If you're considering making a major home improvement, see how Loan.co.uk can help you with a secured, homeowner loan.
Sources:
https://www.which.co.uk/news/2018/04/five-ways-to-cut-the-cost-of-your-loft-conversion/
https://householdquotes.co.uk/how-much-for-a-new-kitchen
https://householdquotes.co.uk/cost-of-installing-a-bathroom-suite/
https://www.zoopla.co.uk/discover/property-news/which-home-improvement-can-add-almost-55000-to-the-value-of-your-home/#FDY8LokJbALZf0QM.97
https://www.telegraph.co.uk/property/uk/phil-spencers-top-20-ways-add-value-home-get-noticed-market/